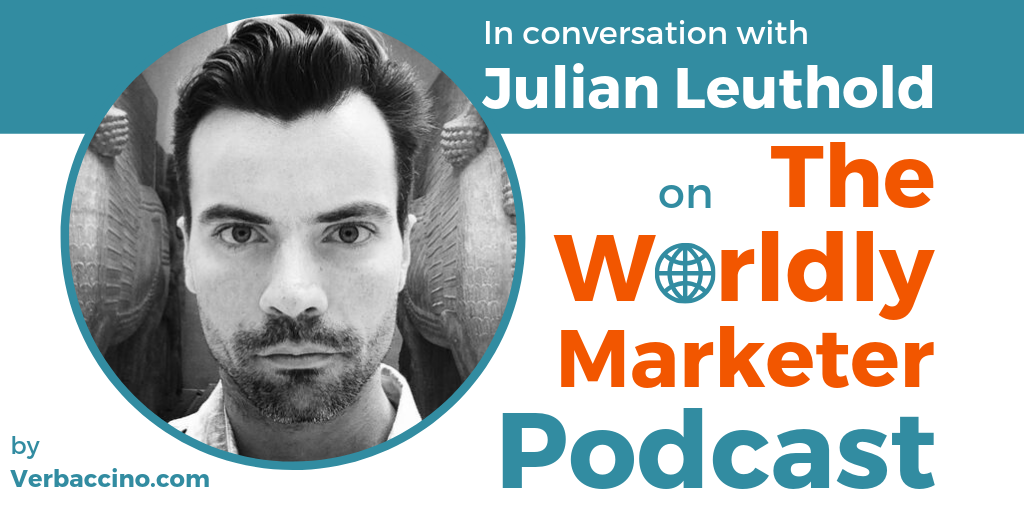 (Length: 36 minutes)
Julian Leuthold is the Founder and CEO at GetGlobal, the premier business conference in North America for companies who are looking to expand into new global markets. Every year since 2016, GetGlobal has been attracting company executives, international business experts, and senior government officials from around the world to compare markets, opportunities and strategies, and to explore the key issues affecting businesses worldwide.
A native of California with a deep affinity for India, Julian has a formal background in international relations and business. After beginning his career working in marketing and events promotion, he pivoted for a while to become an independent consultant in the field of political and economic risk assessment.
In 2011, Julian founded his first company, Geoskope, which was a cross-market intelligence organization specializing in events and media. From that venture, he eventually launched his own event platform, the GetGlobal conference series.
Currently, Julian is preparing for his fourth annual GetGlobal conference, which will take place from November 5th to 7th, 2019, in Long Beach, California. For this conversation, he joins me from the heart of Los Angeles to tell me all about this upcoming event.
Links:
Find this episode on Apple Podcasts, Google Podcasts, Stitcher, or Spotify!