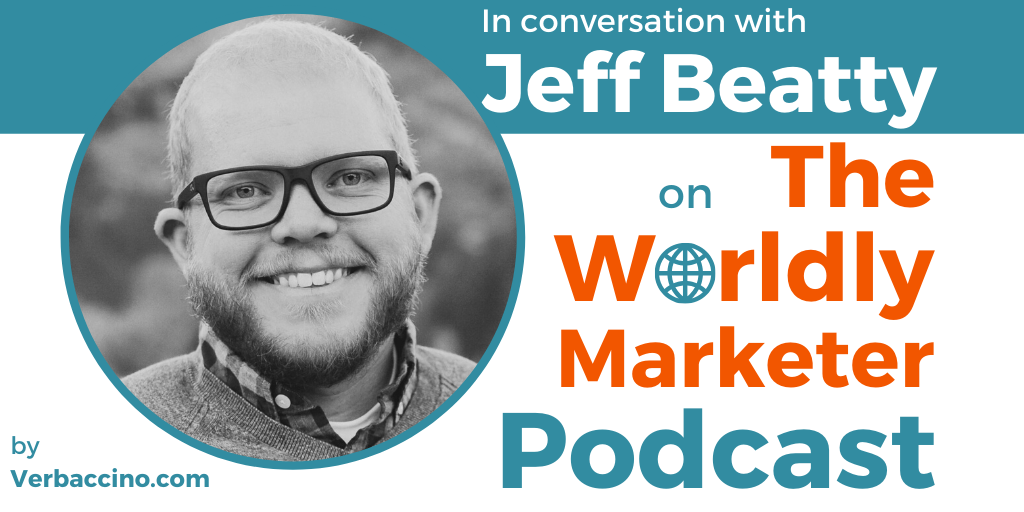 (Length: 36 minutes)
Jeff Beatty is the Head of Localization at Mozilla, an open-source software company headquartered in Silicon Valley. Since its founding in 1998, Mozilla's mission has been to keep the internet open and accessible to all. To that end, Mozilla has harnessed the power of online communities to develop, spread and support its free software to users around the world. Some of its best-known products include the Firefox web browser, the Thunderbird e-mail client, and the Firefox OS mobile operating system, among many others.
Jeff is a world-class expert in community-driven translation and localization models. He also specializes in localization pedagogy, translation for under-resourced languages, translation technology and process development, virtual team management, as well as cross-functional and cross-cultural management.
Based in Provo, Utah, Jeff has traveled to 31 countries, and speaks three different languages. In addition to his role at Mozilla, he also teaches courses on Computer-Assisted Translation (CAT) at Brigham Young University. He has written articles for trade publications such as Multilingual Magazine, he has been quoted by major media outlets, and he has been a speaker at industry conferences such as LocWorld, GALA, and OpenWest.
Links: