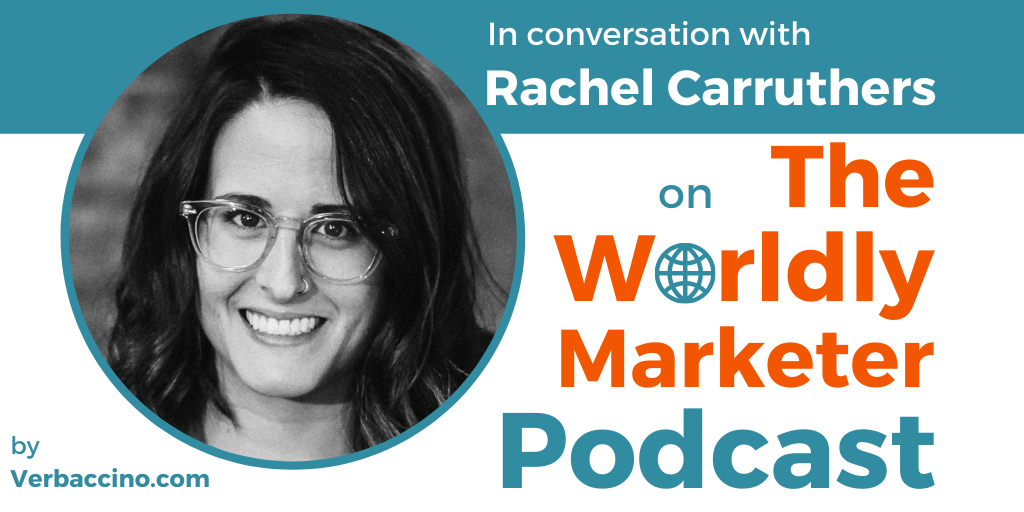 (Length: 57 minutes)
This episode was sponsored by Vistatec.
Rachel Carruthers is the Head of Internationalisation and Localisation at Canva, a Software-as-a-Service (SaaS) company that makes graphic design simple for everyone. Since launching in 2013, Canva has grown to become one of the top 20 unicorn companies in the world, with a current valuation of $15 billion dollars USD. Canva now has over 50 million monthly active users across 190 countries and 100 different languages. More than 1,400 team members work together across continents to achieve the company's mission, which is to empower everyone in the world to design anything and publish anywhere.
Originally from California, Rachel spent several years working on the vendor side of the Localization industry, servicing high-profile tech enterprise clients in Silicon Valley. In 2015, she moved to Sydney, Australia, to pursue a Master's degree at the University of Sydney, and she never left.
After a brief stint at a digital marketing agency, Rachel joined Canva in 2017. In her current role, she is responsible for ensuring that every Canva user has a truly localized experience, be it on the Web App, iOS or Android platform. She and her team also ensure that the company's marketing efforts are localized, that there is a variety of region-specific content for Canva's design community, and that designs are relevant and fitting for each market around the world.
In this interview, Rachel talks about the major global-growth milestones that Canva has achieved since its founding, the role of internationalization and localization in facilitating that growth, and the importance of international, non-English-speaking user for the company's bottom line today. She also talks about how Canva's investment in localization directly reflects its commitment to accessibility, diverse representation and inclusion – core values that are inherent to the company's mission. On a variety of levels, Canva represents an incredibly valuable case study for SaaS companies everywhere.
Links:
Find this episode on Apple Podcasts, Google Podcasts, Stitcher, or Spotify!