It's the world's second largest country in terms of total surface area, spanning five major time zones. It boasts the longest coastline in the world, stretching along three different oceans. It shares the world's longest land border with its neighbour to the south, the Unites States. And yet, with all that land and water, Canada is home to less than 0.5% of the world's population.
Canadian winters will do that.
Still, despite its small population, Canada is one of the top 10 trading nations in the world. Globally, Canada ranks tenth in terms of total GDP, and international trade accounts for more than two thirds of that. Not surprisingly, Canada's biggest trading partner is the United States. But increasingly, Canada is also looking to expand its trade relations with Europe and Asia.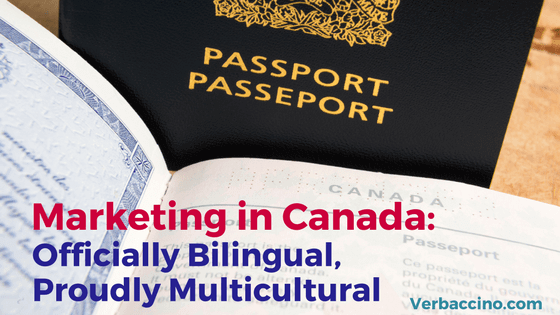 Canada enjoys one of the best reputations of any country – second only to Sweden, according to the most recent Country RepTrak index. It is one of the "High-income members" of the OECD, as well as being a member of the G7, the Commonwealth, and NATO. Canada ranks among the global top 10 in the Human Development Index (HDI), and it boasts the most educated population in the world, according to the OECD.
Currently estimated at 36.3 million, Canadians seem a bit thin on the ground, especially when you spread them across 10 provinces and three northern territories. The province of Ontario accounts for the largest portion of the population by far, with almost 14 million people or 38.5%. Next comes the French-speaking province of Quebec with about 8.3 million people (22.9% of the total population), followed by British Columbia, Canada's western-most province, with a population of about 4.8 million (or 13.1%).
However, like most developed countries, Canada has become highly urbanized: eight out of ten Canadians now live in urban areas, most of them along the southern edges of the country, within easy driving distance of the U.S. border. The three largest cities by population are Toronto (5.6 million), Montreal (3.8 million) and Vancouver (2.3 million).
Watch Your Language!
One of the most important things that foreign companies need to understand about doing business in Canada is that it's an officially bilingual country. Because of Canada's particular colonial history and the special status of Quebec, English and French are the two official languages ­– as established under the Official Languages Act of 1969.
Nationally, 60% of all Canadians speak English as their first language, while about 20% speak French as their mother tongue. The vast majority of French Canadians live in the province of Quebec. 80% of the population there is primarily French speaking, and French is the only official language in that province.
This means, among other things, that product labels must display all essential information in French as well as in English – including the generic name of the product, the ingredients, the manufacturer's address and any health or safety information. (For more details about Canadian requirements for consumer packaging and labelling, visit the Competition Bureau's website.)
Beyond Canada's federal language regulations, businesses that set up operations in Quebec must abide by the particular language laws of that province. (More on that later.)
So what about the remaining 20% of the Canadian population whose first language is neither English nor French?
According to the latest census by Statistics Canada, there are over 60 different Aboriginal (i.e. native North-American) languages in Canada. Together, they represent about 213,500 speakers, almost 6% of the population.
Then, there's an ever-growing number of Canadians who report speaking an "immigrant" language as their mother tongue, meaning a language other than English, French or Aboriginal.
A Nation Of Immigrants
Canadians speak more than 200 different languages as a home language or mother tongue. These days, Chinese dialects account for the largest "immigrant" language group, with a total of over one million speakers: 255,000 Mandarin speakers, 389,000 Cantonese speakers, and 441,000 speakers of various other Chinese dialects.
Other important language communities include Punjabi (460,000 speakers), Spanish (439,000 speakers), Italian (438,000 speakers), German (430,000 speakers), and Arabic (374,000 speakers). Currently, the fastest-growing language group is the Tagalog community from the Philippines, which now numbers about 384,000 speakers.
The speakers of these "immigrant" languages are mostly urban. 80% of them live in one of Canada's six largest metropolitan areas: Toronto, Montreal, Vancouver, Ottawa, Calgary, or Edmonton.
Statistics Canada estimates that by 2031, nearly half of all Canadians aged 15 and over will be foreign-born or have at least one foreign-born parent. Furthermore, one in three Canadians will belong to a visible minority, i.e. be "persons, other than Aboriginal peoples, who are non-Caucasian in race or non-white in colour". In fact, in the cities of Toronto and Vancouver, visible minorities will have become the majority, accounting for more than half the population.
Now that's a diverse population!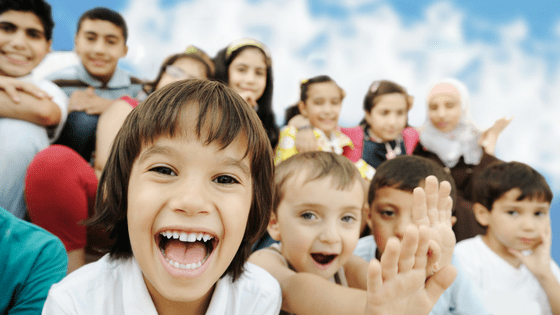 Canadian Identity
Given all this linguistic, cultural and geographic diversity, Canadians often look for a sense of national identity in the things they do have in common – especially things that distinguish them from their American neighbours:
a parliamentary democracy under a constitutional monarchy, with Queen Elizabeth II as the head of state;
a publicly-funded health care and education system;
a history of peacekeeping around the world;
a strong support for gun control;
the CBC, Canada's national public broadcaster;
the metric system (mileage is in kilometres, water freezes at 0 degrees);
the Canadian dollar (affectionately known as the Loonie);
a vibrant, highly exportable cultural scene – from music to the visual arts to comedy;
Canadian English spelling (e.g. 'colour', 'centre', 'defence', and 'labelled');
the Canadian Charter of Rights and Freedoms;
a staunch belief in the value of multilingualism and multiculturalism;
the kinds of liberal values (like gender, marriage, racial and religious equality) that got Justin Trudeau elected as Prime Minister in 2015;
unflappability in the face snowy road conditions;
a radar-like sense of where to find the nearest Tim Hortons coffee shop;
and, of course, a fierce love of hockey.
Keep all this in mind when you're localizing your product, service or marketing message for a Canadian audience. It's simply not enough to make sure you're displaying prices in Canadian dollars and using metric units of measure. You also need to tailor your message to Canadian values, and you need to make sure you're respecting federal and provincial regulations around the use of French.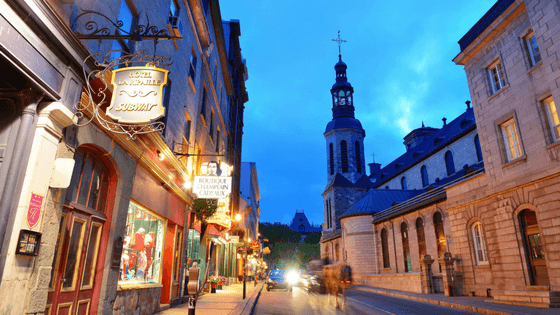 The Language and Culture of Quebec
Think you can just re-use that French version you've already created for your customers in France?
Think again.
When is comes to the Quebec market, you need to realize that you're dealing with a completely unique language and culture. The Québécois people are as different from their European cousins as Americans are from Brits, as Mexicans are from Spaniards, and as Brazilians are from the Portuguese.
Both in terms of pronunciation and vocabulary,the French language of Quebec is very different from European French. Although Quebecers generally understand people from France, the reverse isn't always the case, and their dialects are quite foreign to each other. So at the very least, you'll need a local language expert to revise any French materials you may already have, and adapt them for the Québécois market.
Language has always been a very sensitive topic in Quebec. For a large part of their history, French Canadians suffered systemic discrimination at the hands of the English-speaking ruling class. Today, Quebec holds a special status within Canada, giving it powers of self-determination on issues of language and culture. And as English-language content continues to flood media channels across North America, French Quebecers have become increasingly protective of their particular language and culture.
Following the rise of the Quebec nationalist movement in the 1970s, the provincial government enacted strict legislations under the French Language Charter. This effectively limits the use of English in the public and commercial sphere. Any organization that intends to set up operations within the province of Quebec must now abide by these local language laws.
For instance, a business must have a French version of its website if it has an address in Quebec and sells its products or services to Quebecers. To do ecommerce in Quebec, all the information a consumer needs to make a purchase must be made available in French, including any information about the product or service, as well as order forms, invoices and receipts.
It's best to consult with a local expert before entering the market to make sure your business is in compliance with all the latest rules and regulations. As a starting point, though, here are some helpful resources from the government of Quebec:
Beyond the language issue, you'll also need to localize your marketing message for the Québécois culture. Quebecers are extremely proud of their history and traditions. They have a wonderfully unique and highly successful cultural scene, their very own star system, and a particular style of humour. If you can't be bothered to familiarize yourself with any of that, and build it into your marketing strategy, don't be surprised if your campaign doesn't get much engagement. On the other hand, Québécois people tend to reward brands that take the time to understand their cultural reality and work with it. That's how Pepsi Cola managed to outsell Coca Cola for decades in that market.
A Highly Connected Country
No matter their language or culture, Canadians are a very connected bunch. Is it the vast geography? The long winters? The high levels of education? The strong economy? The advanced infrastructure? The high connection speeds? Or the fact that many Canadians like to keep in touch with friends and family in other countries? Probably for all these reasons, Canada is a nation of avid Internet users.
We Are Social's Digital in 2016 report ranks Canada as the third most connected country in the world – after the UAE and the U.K. – in terms of national Internet penetration rates. 91% of Canadian adults are active on the Internet (as compared to 87% of Americans). Of those Internet users, 38.8% are in Ontario, 27.4% are in Quebec, 10.6% are in British Columbia, and are 9.6% in Alberta. The other provinces and territories, combined, account for the remaining 13.6% of Canadian Internet users.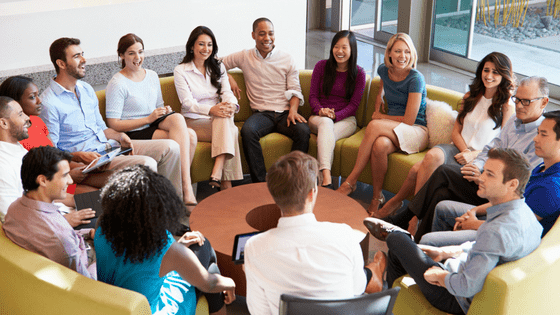 Mobile in Moderation
Despite above-average connection speeds and widespread 4G coverage, Canada's mobile sector is arguably one of the least competitive of any advanced economy, with only three large operators sharing the market. As of Q4 2015, a modest 73% of all Canadians were mobile users – well below the developed-market average of 84% reported by GSMA in The Mobile Economy: North America 2016.
Furthermore, although 79% of active Internet users in Canada do own a smartphone, a majority prefer a laptop or desktop as their primary device for getting online. In fact, Canadians spend more than twice as much time accessing the Internet via a desktop, laptop or tablet (4:08 hours daily average) than they do via mobile (1:53 hours daily average).
Desktops and laptops still account for 70% of all web page views in Canada, while mobile phones account for 19% and tablets account for 10%. It's perhaps not surprising, then, that Canada tops the list of 34 markets surveyed by GlobalWebIndex (GWI) on the use of desktop ad-blocking.
So what do Canadians use their mobile devices for? According to GWI, their preferred uses for mobile are, in order of popularity: mobile messaging (37%), map services (34%), mobile banking (30%), watching videos (29%), and playing games (24%).
Selectively Social
According to GWI, Canada places ninth in the world for social media activity compared to the size of the population. 91% of Canadian adults aged 16-64 have at least one social media account, and 90% are monthly active users. However, the average Canadian only has 4.8 different social media accounts (the global average is 6.8) and only spends 1.42 hours a day on social media (compared to the global average of 1.85 hours).
In terms of membership numbers, Canada's favourite network by far is Facebook: 83% of Internet users are members. Second place goes to YouTube (59%), followed by Facebook Messenger (53%), Twitter (43%), LinkedIn (39%), Google+ (37%), Instagram (31%), Pinterest (29%), and WhatsApp (24%).
When it comes to monthly active users and visitors, though, YouTube gets first place, with 83% of online Canadians visiting that network in a given month. Next comes Facebook (81%), then Facebook Messenger (46%), Twitter (34%), Instagram (30%), Google+ (30%), LinkedIn (29%), Pinterest (28%), and WhatsApp (17%).
GWI's latest Canada Market Report shows that, compared to their counterparts in other countries, Canadian consumers are more likely to use social media to keep in touch with friends, to fill up their spare time, and to follow only people they know in real life. Furthermore, Canadians are much less likely than their global counterparts to use social media for work-related networking or for meeting completely new people. And they are farthest behind the global average for following entrepreneurs and TV presenters.
Ecommerce Enthusiasts
Canadians are no strangers to making purchases online. In Q4 2015, 60% the adult population had bought something online in the past month, according to GWI, putting them in eighth position globally (behind the U.K., Germany, South Korea, the U.S.A., France, the U.A.E., and Australia).
The same research showed that when it comes to ecommerce, most Canadians (57%) chose to make a purchase via their desktop or laptop. Only 17% used a mobile device to complete a shopping transaction.
Canadian Potential
Canada is a country of many languages, cultures and and religions. But it is one of the few countries in the world where this kind of diversity is seen not as a liability but as an asset. In fact, it's a real point of pride for Canadians that they live in one of the most multicultural, multilingual countries in the world. Companies looking to do business in Canada need to understand this if they want to be successful here.
Author: @KathrinBussmann
A previous version of this article was published (in two parts) on the Moravia Blog.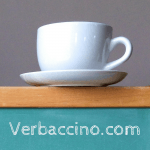 If you enjoyed this article, share it with your network using the social buttons below!
You can connect with Verbaccino on social media: LinkedIn, Twitter, Facebook, Pinterest, Google+ and Instagram.
For valuable tips on how to grow an international audience online, subscribe to The Worldly Marketer newsletter.
And tune into Verbaccino's weekly audio show, The Worldly Marketer Podcast.