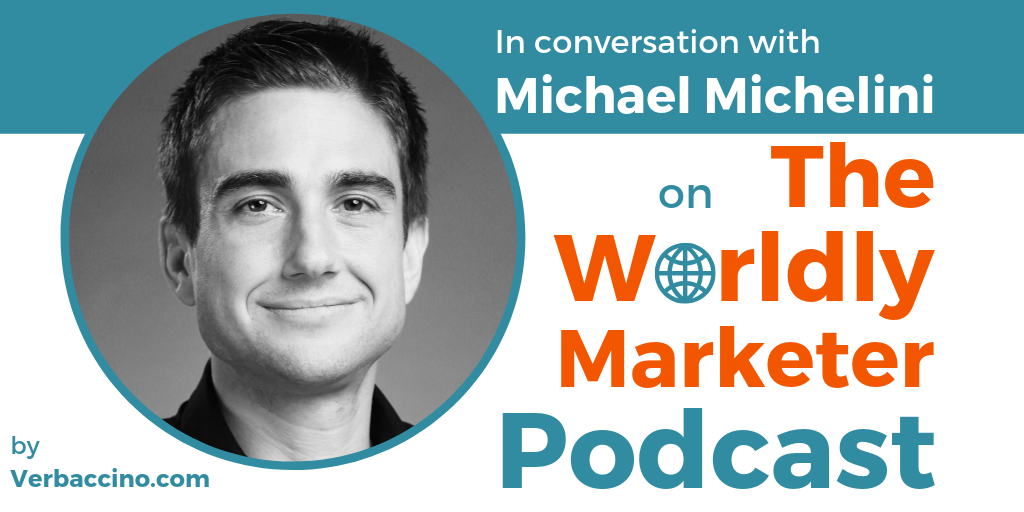 (Length: 36 minutes)
Michael Michelini is an American who moved to Hong Kong in 2007, and has spent the years since then learning and sharing everything he can about how to do business in Asia. He is the Principal Consultant at Shadstone Ltd., a boutique consulting company specialized in business between the US and China, and he's the Founder of Global From Asia, a cross-border e-commerce community. He's also a successful blogger and podcaster.
Mike was first featured on this podcast three years ago, on episode #006. At the time, his Global From Asia Podcast had already become a great resource for anyone looking for information on how to open, operate, and grow an international business from that part of the world. He had also just published a book called China Startup: Experience and insights. A foreigner starting a Chinese tech startup – a very honest first-hand account of his own experiences, combined with practical, actionable advice for anyone who may be looking to start a tech company in China.
In 2016, Mike launched a new initiative called the Cross Border Summit. It's an annual conference that brings together top e-commerce cross-border business leaders from around the world to share their expertise about business strategy, marketing, team building, and other strategies to stay ahead in today's global world. The next edition of the Cross Border Summit is coming up in October 2019 in Guangzhou, China.
Get a 10% discount off the regular ticket price for Cross Border Summit 2019 when you register using this special coupon code: htaey15
Links:
Find this episode on Apple Podcasts, Google Podcasts, Stitcher, or Spotify!