Today's marketplace is global, social and multilingual.
Technology companies around the world are choosing to be global-ready from the day they launch. They are reaching out to millions of customers beyond their own borders through well-informed, well-executed international marketing strategies. The fact is: doing global business has never been easier than it is right now, at this point in history. And this new global marketplace is here to stay.
Meanwhile, our global climate crisis requires global-ready solutions. For the sake of the planet, we need to implement green technologies across languages, borders and cultures.
That's why your Cleantech company needs an international marketing strategy.
Our world is more connected now than ever before. More and more people around the globe are accessing the Internet every day, and they're looking for content in their native language.
Did you know that more than 93% of the world's Internet users are based outside of North America? And that 83% of the global population is non-English-speaking? In fact, those percentages will keep increasing every year, given global demographic trends and the fact that Internet penetration rates are still growing in markets outside of North America and Europe.
Tech companies of all sizes are leveraging this increasingly global digital marketplace like never before. Yours can too.
To be successful, though, you have to get strategic about your international marketing efforts. It starts with doing proper market research. Then you need to reach out to your target customers where they are – including on social media – and in their preferred language. And to truly engage them, you need to show cultural intelligence (CQ).
That's a lot to think about. Chances are, you don't have all the right experts in-house. In fact, you may not be sure what kind of experts you really need. Because when you're entering new territory, you don't know what you don't know.
That's where Verbaccino comes in.
Let Verbaccino be your partner on the path to global expansion.
Verbaccino is an international marketing consultancy that empowers the green technology leaders of tomorrow. Verbccino's mission is to help Cleantech companies go global in a smart, strategic way. With a network of trusted professionals, Verbaccino develops custom strategies that are designed to achieve your international business goals. Verbaccino specializes in:
international market research
marketing strategies for global growth
specialized service-provider sourcing
podcasting strategy
global brand building
The path to going global requires expert knowledge of the new markets you're targeting and what it takes to succeed there. The good news is: you can outsource all the specialized work that's involved. But first, you need a well-informed strategy. You have to understand what kinds of experts you'll need, where to find them, and how to assemble the right team to help you achieve your global business goals.
Verbaccino works as a pathfinder and expert advisor on your international journey.
Who is behind Verbaccino?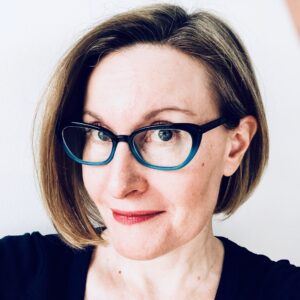 I'm Kathrin Bussmann, President & Chief Strategist at Verbaccino Inc. I'm German-Canadian, born and raised in Quebec, and now based in Toronto. I grew up equally fluent in German, French and English. I hold degrees in Communication Studies and Linguistics from the University of Ottawa, and a Ph.D. from Humboldt-Universität in Berlin. I've always been passionate about language, culture and good communication.
Now, as an international marketing consultant, I understand how important cultural intelligence (CQ), up-to-date market research, and translation & localization are for organizations looking to expand internationally. That's why I founded Verbaccino, a strategic consultancy for global-minded, mission-driven business leaders. I'm specifically focused on helping Cleantech companies scale their solutions across languages, cultures and borders.
My sweet spot is at the intersection of sustainable global business, international marketing, and localization: I love exploring how crucial, how specialized, and how connected these fields are in today's global economy. That's the motivation behind my award-winning interview-style audio show, The Worldly Marketer Podcast, which I've been producing and hosting since 2016.
There's nothing I enjoy more than (net)working with open-minded, collaborative people. I'm a proud member of The Global Chamber, Soft Land Partners, the Globalization and Localization Association (GALA), Women in Cleantech and Sustainability, and the ToFu community of climate tech marketers. I'm also a co-founder & Leadership Team member of the Eastern Canada Chapter of Women in Localization, and I've been named as a Top 40 Localization Industry Influencer by Nimdzi Insights.
Let's see how we can work together!
VERBUM: Latin for 'word'.

CAPPUCCINO: a delightful caffeinated beverage, enjoyed regularly by people all over the globe. Promotes the flow of fresh ideas and good conversation.

VERBACCINO: the shot of caffeine your business needs to tackle today's global, social, multilingual marketplace.
Ready to unlock your company's international growth potential?