Need more than just an hour of my time?
If your company is already planning an international expansion, and you've got lots of questions from a marketing-strategy perspective, a custom workshop may be a great option. It will help get everyone on the same page, it will educate your team about the new market you're targeting, and it will cultivate a global-ready mindset within the company.
Plan a strategic workshop for your team!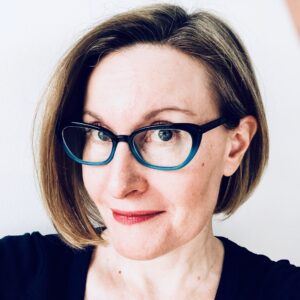 Begin by booking an initial one-hour discovery call with me. We'll talk about your company's business goals, as well as your team objectives. I will then prepare a three-hour interactive workshop that is built around your particular requirements.
The workshop will be ready within four weeks after our initial discovery call. I will then deliver the workshop live and virtually, and it will be recorded to allow for repeated viewing by your team.
The results: you team will gain a much better understanding of your new target market, and how to attract, engage and retain your company's ideal buyers there.
$15,000 USD *
Contact Kathrin about scheduling a workshop today.
* The fee is payable in advance, and I offer a 100% money-back guarantee: if after delivery of your workshop you feel that you haven't received your money's worth, I'll refund your payment in full.