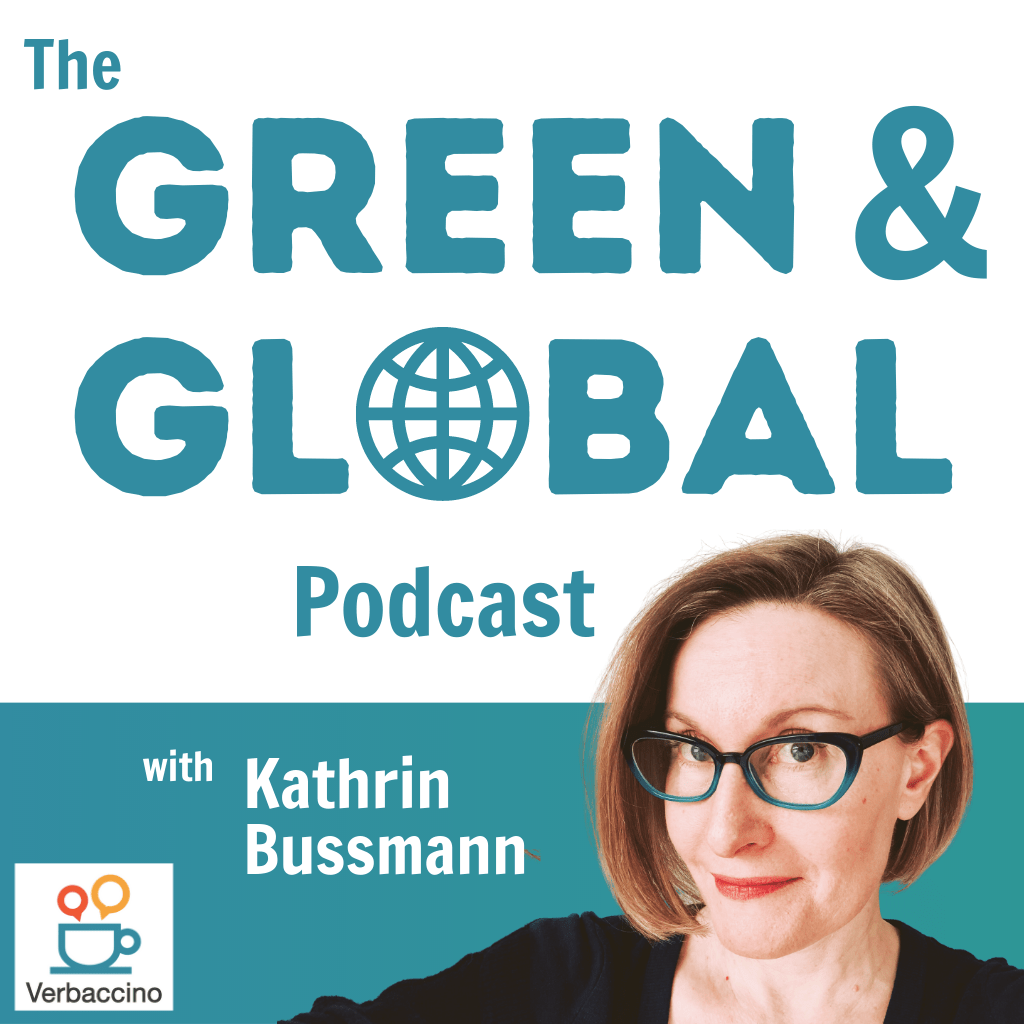 Coming in Autumn 2023!
In alignment with her new mission as a consultant, Kathrin Bussmann is rebranding and relaunching her show as The Green & Global Podcast.
With this rebranded show, Kathrin is setting out to explore:
how today's climate-focused organizations are going global,
how established global brands are going green,
how marketing & communications can accelerate the transition to a more circular, sustainable, decarbonized world economy.
The climate crisis is global; our solutions need to be as well.
For the sake of our planet, we need to deploy clean & green technologies across languages, cultures and borders – and we need to do so urgently.
So how can impact-driven organizations de-risk their international expansion and succeed on a global scale?
As always, Kathrin Bussmann will be talking with seasoned leaders in international business – this time, in the Cleantech & Sustainability space. Find out how global leaders this sector have gone about expanding their organizations internationally, and what valuable lessons they've learned along the way.
The Green & Global Podcast's mission: to help global-minded, climate-focused organizations scale their operations into new markets – and thereby maximise their impact.
Sponsorship opportunity!
Interested in reaching out to a valuable and growing audience of global-minded Cleantech & Sustainability leaders? Kathrin is currently looking for sponsors, whose value proposition is aligned with the mission of her show. Click here for more information.