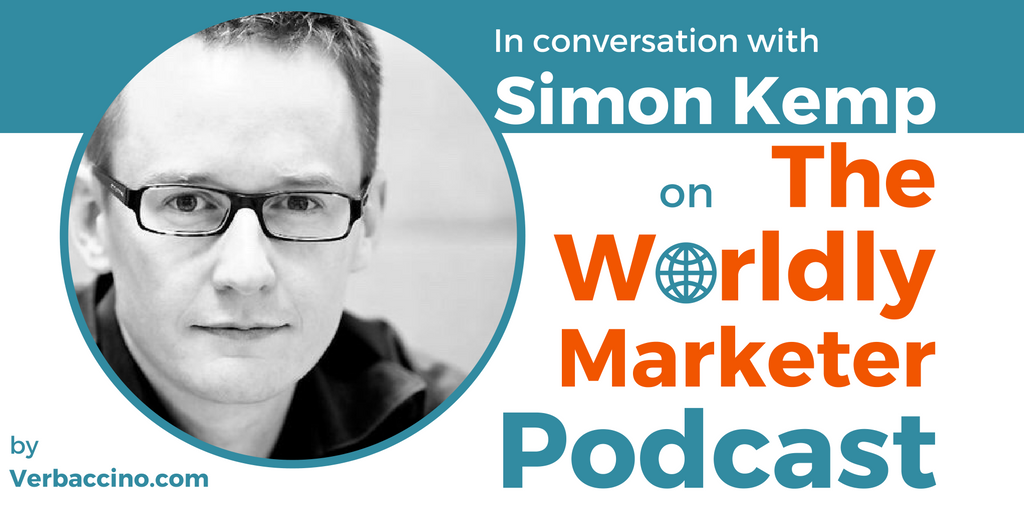 (Length: 44 minutes)
Simon Kemp is a marketing strategist who relocated from the U.K. to Singapore in 2007. Since then, he has developed brand and marketing strategies for many of the world's most admired companies. 10 million people around the world have read his marketing books and guides, and he appears regularly on television and in the press.
In 2015, Simon founded his own marketing consultancy, Kepios. In addition, he is the Regional Managing Partner in Asia for We Are Social, a global marketing agency. He is also Head of APAC for Insider Consulting at Contagious Communications, another international marketing agency.
Simon was recently recognized as one of Asia's Most Influential Digital Marketers by CMO Asia Magazine, and he was featured in Campaign Asia's "40 Under 40" honours list in 2014.
Outside of work, Simon is a music producer and a DJ, and he's halfway through recording his first album. He also organizes various social events, including tasting nights for the Singapore Whisky Society, as well as the hugely popular #SataySocial street-food event.
Links:
Find this episode on Apple Podcasts, Google Podcasts, Stitcher, or Spotify!