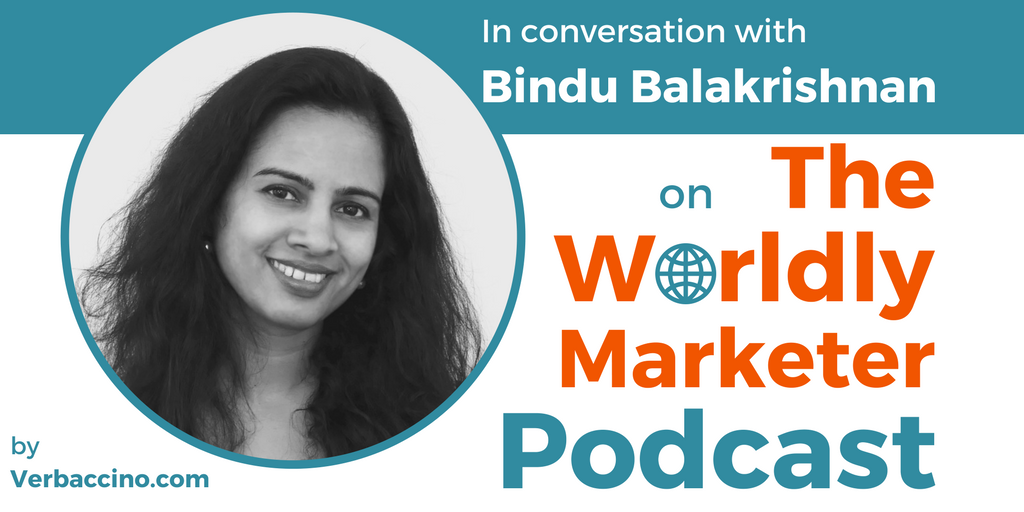 (Length: 45 mintutes)
Bindu Balakrishnan is a business development specialist, who divides her time between India and Germany. She leads the Indian operations of DCMN, which is a digital marketing agency headquartered in Berlin.
Since 2016, when Bindu was chosen to head DCMN's first Asian office in Bangalore, the agency has opened two more offices in India. From there, DCMN is planning to expand even further into Asia, with Bindu helping to lead that international expansion.
Previously, Bindu headed business development and marketing at 1SDK, a mobile attribution analytics company, where she developed a deep understanding of both the Indian ecommerce and mobile industries.
Originally from India, Bindu spent several years living, studying and working in Europe – first in the healthcare field and then in business management. She speaks four different languages, is working on a fifth, and she has over a decade of experience working with digital startups.
Links:
Find this episode on Apple Podcasts, Google Podcasts, Stitcher, or Spotify!