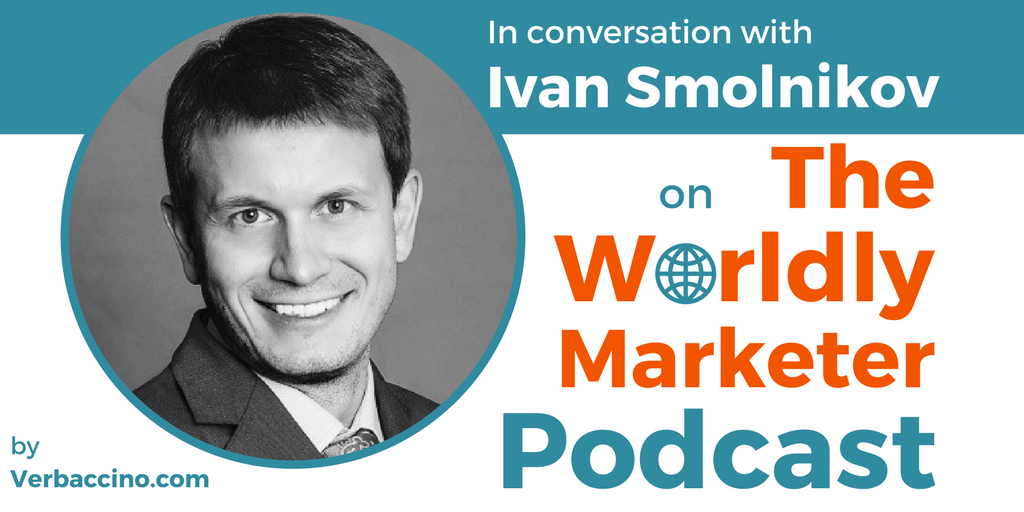 (Length: 37 minutes)
Ivan Smolnikov is an entrepreneur with more than 10 years of experience in linguistic technologies and services. Currently, he is the CEO of Smartcat.ai, a cloud ecosystem that makes it easy for companies and translators to connect and collaborate.
With a strong background in applied sciences, Ivan began his entrepreneurial journey in 2004, when he co-founded his first language services company. Focused on high-quality, technology-intensive translation and localization, ABBYY Language Services now has more than 2,500 corporate clients worldwide, including many Top-100 Global Brands and Fortune 500 companies. ABBYY LS is a part of the ABBYY Group, which is a leading global software developer for the language services industry.
In 2013, Ivan founded Smartcat.ai and in 2016, it received backing from a venture fund to support its quick growth. In his role as Smartcat's CEO, Ivan is focused on building a next-generation platform for translation automation that enables an effective relationship between the key participants of today's translation market: freelance translators, translation agencies, and translation service buyers.
Links:
Find this episode on Apple Podcasts, Google Podcasts, Stitcher, or Spotify!