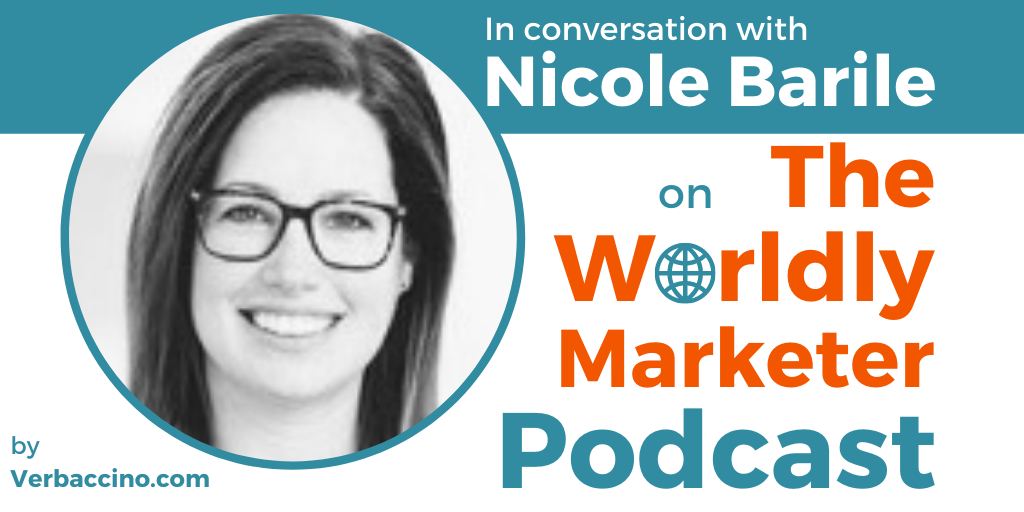 (Length: 45 minutes)
Nicole Barile is the Founder of NB Intercultural, a company dedicated to intercultural communication training. With over 15 years of experience helping clients to work effectively across cultures, she helps create globally minded leaders and organizations around the world.
Before launching her own business, Nicole spent 10 years working as the Executive Director of an intercultural consulting company in New York City. In 2014, she relocated to Cleveland, Ohio, to head up the intercultural training division at Dwellworks, a global relocation services firm. In 2018, she launched NB Intercultural, where her focus is now on training expatriates who are relocating to other countries, businesspeople navigating cross-cultural situations, and organizations dealing with issues around multicultural team dynamics.
Originally from the U.S., Nicole has traveled to over 40 countries, she has lived in Mexico and Argentina, and she speaks conversational Spanish and Portuguese. She holds a BA in Global Economics and an MA in Intercultural Relations from the University of the Pacific in California. Besides running her own business, she is a Visiting Lecturer and Workshop Facilitator at Northwestern University's Kellogg School of Management. She is also a regular presenter, speaker, and writer on the topics of global leadership, cultural competence, doing business across borders, and working on multicultural teams.
In this interview, we discuss the importance of intercultural competence for today's global business leaders, the pitfalls of virtual-only communications in these pandemic times, and the benefits of intercultural communication training for global teams. Catch Nicole's valuable insights!
Links:
Find this episode on Apple Podcasts, Google Podcasts, Stitcher, or Spotify!