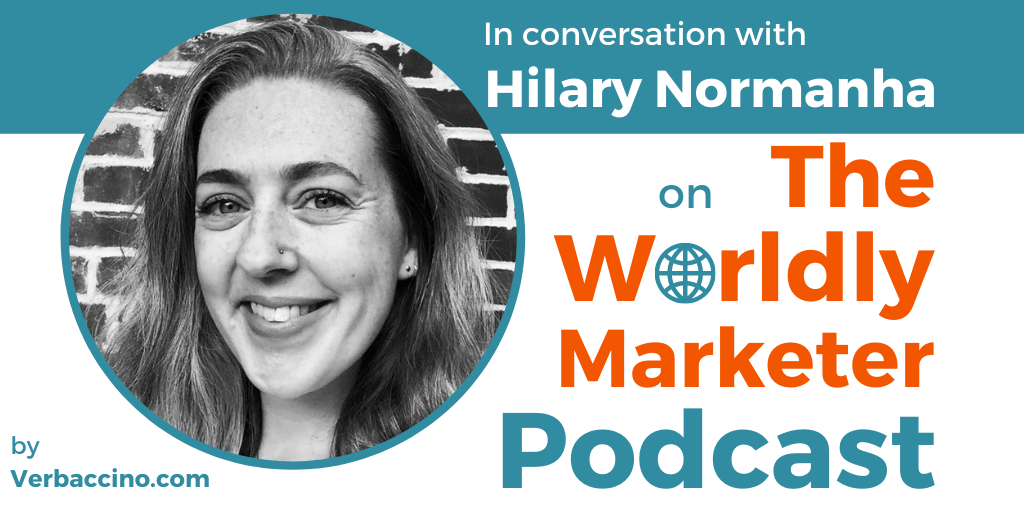 (Length: 39 minutes)
Hilary Normanha was first featured on episode #121 of this podcast. Since then, she has taken on the role of Localization Program Manager at ASICS Digital, which is a leading creator of mobile running apps. Originally founded as Runkeeper in 2008, it was one of the first apps available when the app store launched that year. It now has over 50 million users across 180 countries, and is available in 12 different languages. It was acquired by ASICS in 2016 as part of the group's plan to drive global expansion and improve the Direct-to-Consumer (DTC) experience.
With a background in psychology, Hilary began her career over a decade ago as a professional translator and language instructor. In 2015, she became the International Program Manager at DTM Distributors, an international supply chain company in food distribution. A couple of years later, she joined a small tech company called Eezy as Product Localization Manager, and built the company's localization program from the ground up.
In 2019, Hilary joined ASICS Digital, where she now manages the localization program for the company's fitness apps. These include Runkeeper, a running and tracking app; ASICS Studio, a workout app; and Race Roster, a recently-acquired online registration platform for race organizers. Hilary works closely with a variety of teams within ASICS to ensure a fully localized product lifecycle for all of ASICS fitness apps.
Catch Hilary's valuable insights, as she talks about why a global retail brand like ASICS got into the business of developing and supporting fitness apps, and how ASICS Digital makes those apps relevant and engaging for millions of users around the world.
Links:
Find this episode on Apple Podcasts, Google Podcasts, Stitcher, or Spotify!