One of my New Year's resolutions for 2021 was to read more books. Non-fiction as well as fiction, business-related or otherwise. Somehow, I had gotten out of the habit of reading entire books, not just articles, newsletters, or blog posts.
Of course, we all gravitate towards shorter-form content in today's fast-paced knowledge economy. Digital platforms, by their very nature, allow us to quickly publish/read about the very latest facts, figures, trends, and ideas. Plus, unlike traditional publications, online content can be easily updated even after it's been published.
Still, there will always be a need for long-form writing that provides an authoritative, in-depth exploration of a given topic. Books may come in electronic versions these days, but their USP of working through the subject matter much more thoroughly and analytically remains as important as ever.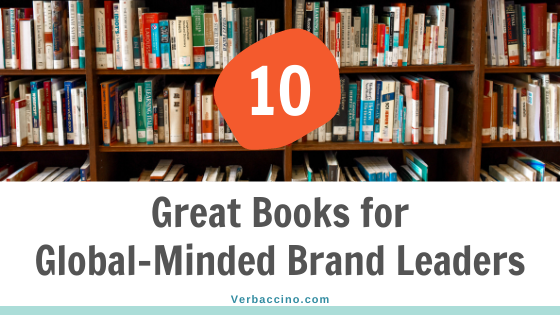 So at the beginning of January, I set myself the goal of reading at least three new books per quarter.
First, I made a list of all the titles that I'd been meaning to check out, mostly based on the recommendations of people I respect. Next, I started blocking off the first hour of every day for reading. Reading a business-related book, that is. (I save fiction for evenings.)
Now we're half-way through Q2, and so far, so good! I've just finished the 10th title on my (ever-growing) list of business-related books to read.
Also, I've come to really love my morning routine of getting up, making myself a cup of strong black tea, and installing myself on the sofa with my dog and a book for an hour or so, before getting on with the rest of my day.
Looking for some great books around how to successfully build and manage a global brand? Here's my downloadable PDF list of 10 recommended titles to check out. Some of the authors have even been featured on my podcast. Others may be featured in the future. (Stay tuned!)
I hope you enjoy these book recommendations! (And in case you're wondering: no, I don't have an affiliate relationship with any of the authors.) Do let me know if there are other titles that you would add to the list. I'd love to hear from you!
Kathrin Bussmann
President & Chief Strategist at Verbaccino Inc