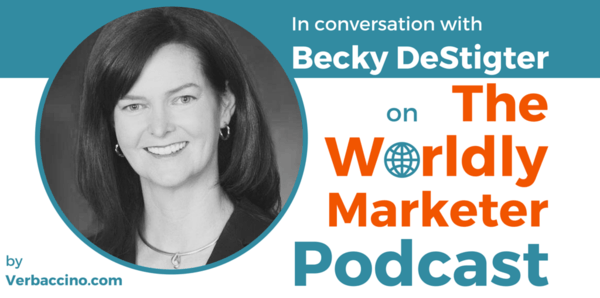 (Length: 42 minutes)
Becky DeStigter is an international marketing expert, a cross-cultural management trainer, and a public speaker. She specializes in the Technology and Professional Services industries, and she advises companies on how to realize their overseas potential.
Becky combines impressive academic credentials with real-world entrepreneurial experience. She has owned a successful strategic marketing company, served as Chief Operating Officer for start-up technology companies, and worked in marketing and sales roles in the healthcare software industry.
Becky is a self-professed language junkie and she speaks four different languages (so far). She also volunteers for cultural exchange programs to support high school students seeking cultural immersion experiences.
You can follow Becky's excellent blog articles via her website, The International Entrepreneur.
Links:
Find this episode on Apple Podcasts, Google Podcasts, Stitcher, or Spotify!