(Length: 16 minutes)
I launched The Worldly Marketer Podcast in May 2016. By the time this episode goes live, I'll have been podcasting for just under nine months, and I'll have published 48 episodes, including my introductory episode.
When I first started podcasting, I had no pre-existing audience to speak of. Yes, I had been blogging for a couple of years, but only intermittently. And I had just recently pivoted my business to focus more on international marketing strategy.
From the beginning, my goal for the podcast was to build an audience of potential clients for Verbaccino. My target listeners: North-American business owners and marketers who want to grow a more international customer base.
So for the past nine months, I've been interviewing a different expert every week. From each new guest, I've gained important insights about what it takes to build a global business. And I've enjoyed sharing those insights with my growing audience. On top of that, I've also made some valuable and lasting connections in the international business, marketing and localization communities – a benefit I hadn't even thought of before I launched the podcast.
What I truly hadn't expected, though, is that the podcast itself would go global.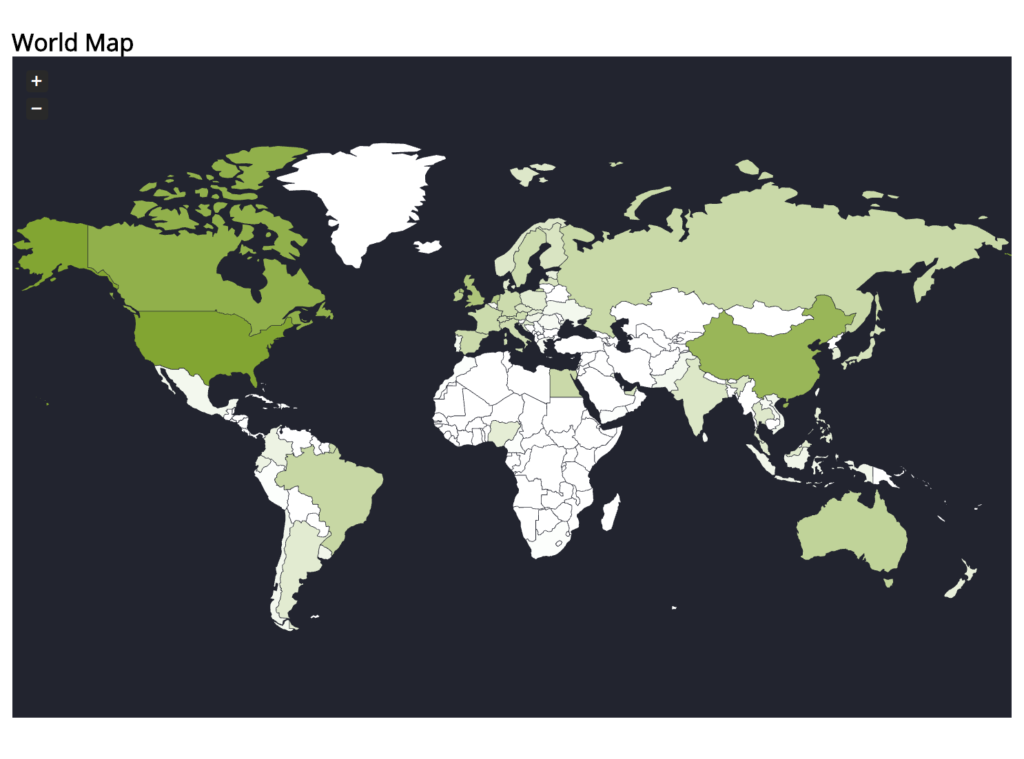 At the time of writing this, The Worldly Marketer Podcast has been downloaded in almost 70 different countries. Here they are, in order of the total number of downloads:​
United States
Canada
China
United Kingdom
Netherlands
Ireland
Australia
Brazil
Russia
Egypt
Spain
France
Germany
Sweden
Italy
Austria
Switzerland
Japan
Latvia
Finland
United Arab Emirates
India
Czech Republic
Norway
Thailand
Malaysia
Croatia
Argentina
Denmark
Poland
South Korea
Slovakia
Nigeria
Philippines
New Zealand
Estonia
Singapore
Colombia
Ecuador
Hong Kong
Hungary
Indonesia
Kuwait
Uruguay
Belgium
Chile
Mexico
Pakistan
Portugal
Ukraine
Vietnam
Greece
Israel
Laos
Sri Lanka
Luxembourg
Romania
Taiwan
Bhutan
Cameroon
Cyprus
Dominican Republic
Morocco
Peru
Qatar
Serbia
Trinidad and Tobago
Yemen
​​South Africa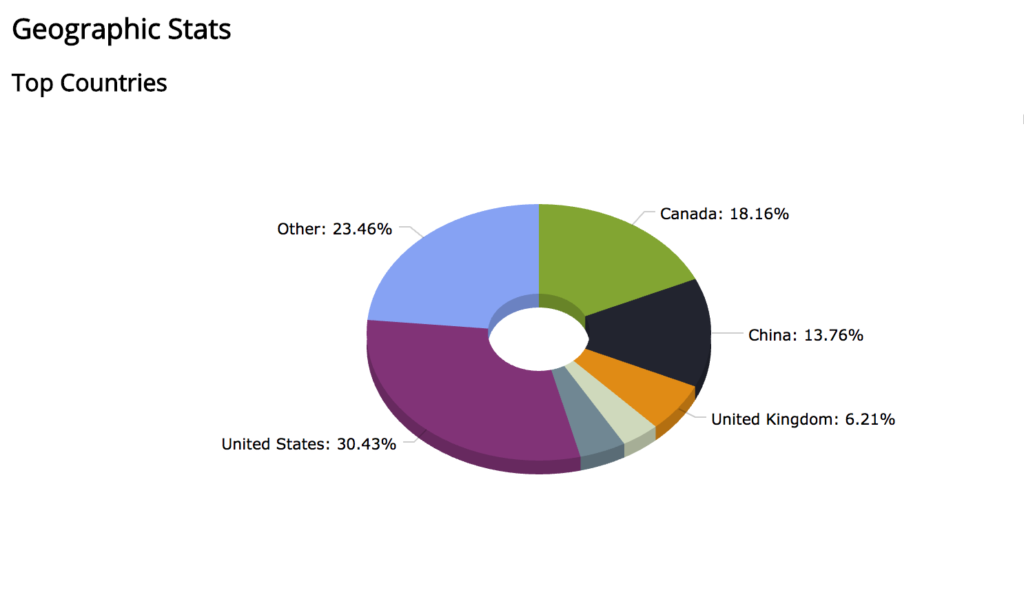 Looking at the 'Geographic Stats' chart (above), nearly half of all TWMPodcast downloads so far have come from listeners based in the U.S.A. and Canada. The other 50%+, however, have come from listeners all around the world, from every continent except Antarctica.
I never imagined, when I launched this podcast, that my audience would turn out to be so geographically diverse. It's amazing and humbling.
​So I'd like to take this opportunity to say thank you to all my wonderful listeners out there, wherever you are:
Thank you! 谢谢! Mòran taing! Diolch! Dank je! Go raibh maith agat! Obrigada! Спасибо! !شكرا ¡Gracias! Gràcies! Merci! Danke! Tack! Grazie! ありがとう!Paldies! Kiitos! धन्यवाद! !آپ کا شکریہ நன்றி! આભાર! ধন্যবাদ! ಧನ್ಯವಾದ! धन्यवाद! ਤੁਹਾਡਾ ਧੰਨਵਾਦ! !مهرباني  ధన్యవాదాలు! Děkuji! Takk! ขอบคุณ! Terima kasih! Hvala! Tak! Dzięki! 감사! Vďaka! Na gode! Daalụ! E dupe! Salamat! Mauruuru koe! Aitäh! 謝謝! Köszönöm! Terima kasih! Дякую! Cảm ơn bạn! Ευχαριστώ! !תודה! אדאנק ຂອບ​ໃຈ! ඔබට ස්තුතියි! Mulțumesc! Хвала вам! Dankie! Asante! Enkosi! Ngiyabonga!
You are my community of Worldly Marketers, and I appreciate each and every one of you. I hope that you've enjoyed listening to The Worldly Marketer Podcast as much as I've enjoyed producing it, and that you will continue to tune in. And, of course, I would love to hear from you, so please don't hesitate to send me your comments or suggestions.
Let's keep on learning and growing together!
Find this episode on Apple Podcasts, Google Podcasts, Stitcher, or Spotify!