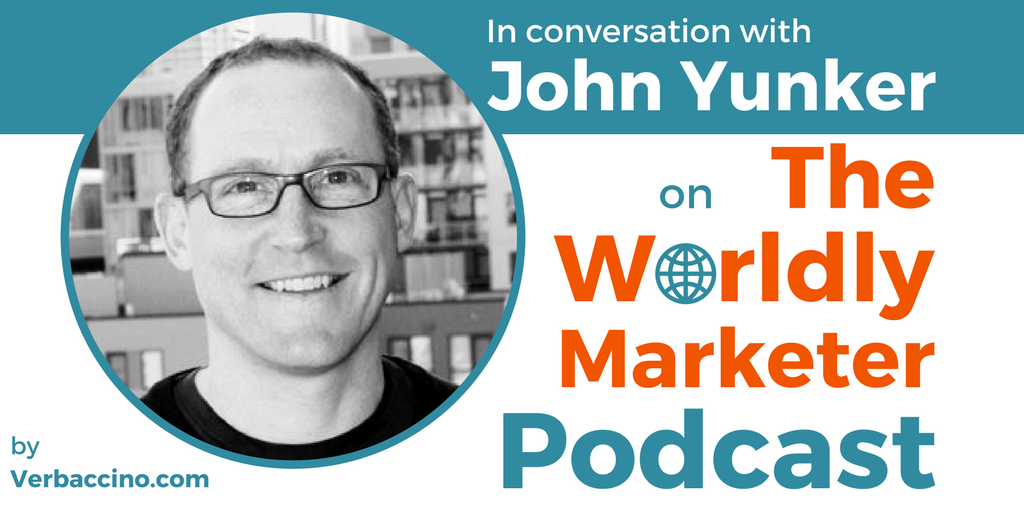 (Length: 32 minutes)
John Yunker is an expert in web and software globalization. He is the co-founder and President of Byte Level Research, which is a consulting & publishing company dedicated to the art & science of web globalization.
John has worked with many of the world's leading global brands, providing web globalization training and benchmark services. Over the years, he has authored a number of reports on web and content globalization, including 13 annual editions of The Web Globalization Report Card.
Besides his annual report cards, John writes a blog called Global by Design. He is also the author of several books, including Beyond Borders: Web Globalization Strategies, The Savvy Client's Guide to Translation Agencies, and The Art of the Global Gateway.
John's latest book, called Think Outside the Country: A Guide to Going Global and Succeeding in the Translation Economy, is hot off the press and available from your favourite book dealer.
Links:
Find this episode on Apple Podcasts, Google Podcasts, Stitcher, or Spotify!