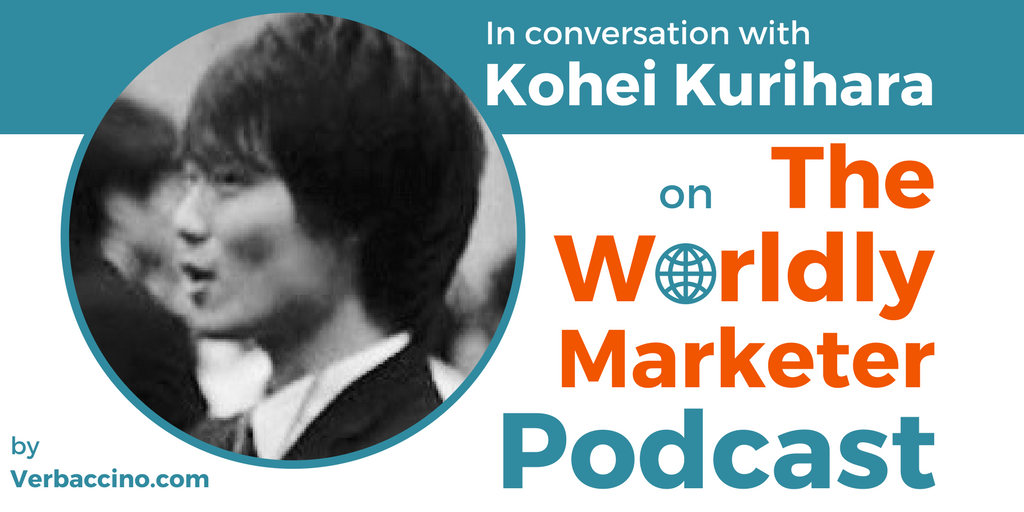 (Length: 23 minutes)
Kohei Kurihara is a digital marketing and e-commerce expert based in Tokyo. He is the co-founder and Chief Marketing Officer at Mangaconnect, a marketing enterprise that promotes Japanese content and helps people around the world connect with the Japanese market. This includes a unique crowdfunding platform that empowers authors of manga, and helps manga fans get better access to original content.
Kurihara-san's latest project is a digital marketing agency called Crowdships, which supports B2C and B2B cross-border deals. He helps foreign brands trying to enter the Japanese market by facilitating business partnerships, providing consulting services, and offering in-country performance support.
In addition to his role at Mangaconnect and Crowdships, Kurihara-san is also the Japan Manager for S&W Media Group and for Cogia Intelligence, where he works to provide services that integrate all facets of the global market and to develop profitable revenues for his clients.
Kurihara-san's previous experience includes working as a sales consultant for Rakuten, Japan's largest e-commerce company and the third largest e-commerce marketplace in the world. He also has extensive experience in the education and non-profit sectors, working with local government to help create and develop public policy.
Links:
Find this episode on Apple Podcasts, Google Podcasts, Stitcher, or Spotify!