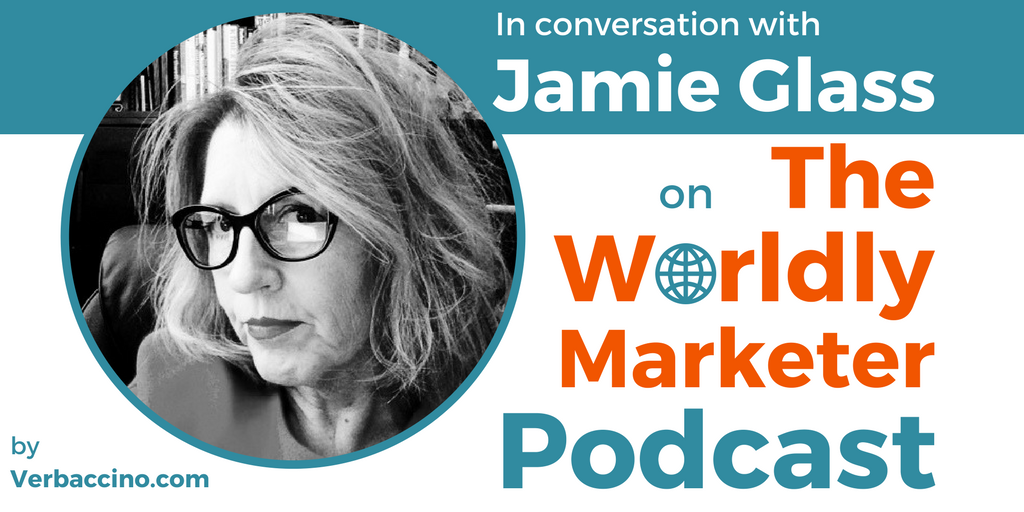 (Length: 38 minutes)
Jamie Glass is the Founder and Chief Marketing Officer at Artful Thinkers, a full-service strategic sales and marketing firm based in Chandler, Arizona.
Celebrating it's 20th anniversary in 2017, Artful Thinkers specializes in providing creative solutions to clients in various B2B and B2C industries, including professional services, media, technology, software, retail, consumer, e-learning, finance, and language services.
Jamie has a particular expertise in globalization strategies, having spent many years working on global branding and marketing initiatives. Until recently, she was the CMO and Executive Vice President of Global Service Lines at WeLocalize, one of the world's top language services companies.
In her role at Artful Thinkers, Jamie is focused on providing global marketing and sales consulting services that help her clients grow revenues, retain customers and increase brand awareness internationally.
Listen to Jamie's insights on why today's brands need to think global from the start, why translation and localization are so crucial for international growth, and why hiring the right experts is a wise investment.
Links:
Find this episode on Apple Podcasts, Google Podcasts, Stitcher, or Spotify!