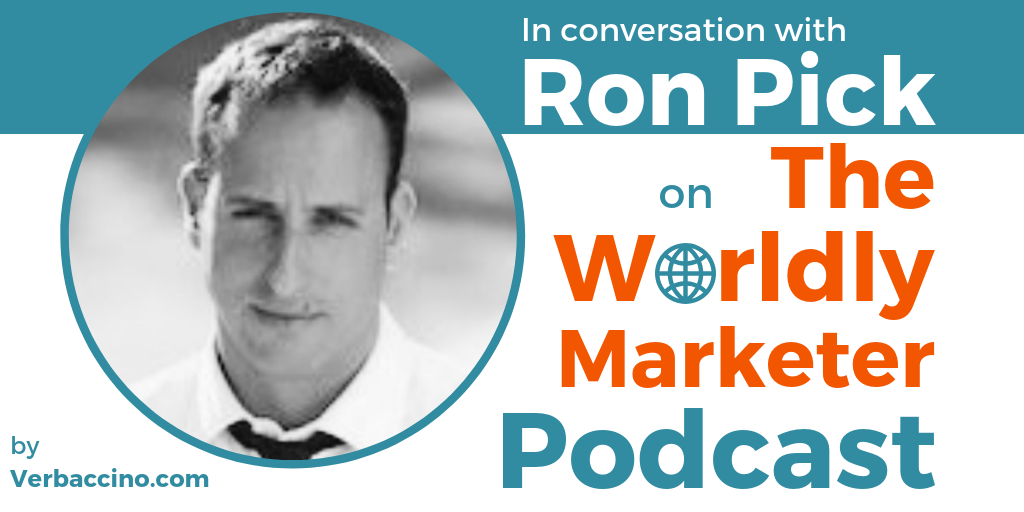 (Length: 39 minutes)
Ron Pick is the VP of Marketing and Demand Generation at SimilarWeb, a New York based market research firm that specializes in digital market intelligence, and whose clients include Walmart, AirBnB, adidas, DHL and eBay. Founded in 2007, SimilarWeb now has over 400 employees around the globe, with offices in New York, San Francisco, London, Tel Aviv, Tokyo, Kiev, Paris, and Sao Paulo.
Ron is a seasoned entrepreneur with a unique combination of growth market and business development experience in various technology and advertising industries. He has helped grow startups from idea to maturity, and has worked on initiatives dealing with both small and mid-sized companies. His work incorporates years of team building, growth, and bleeding-edge technology development, as well as marketing to, and partnering with companies all around the world.
Catch Ron's insights on how today's data-savvy brands are using web-traffic intelligence to expand into new markets.
Links:
Find this episode on Apple Podcasts, Google Podcasts, Stitcher, or Spotify!