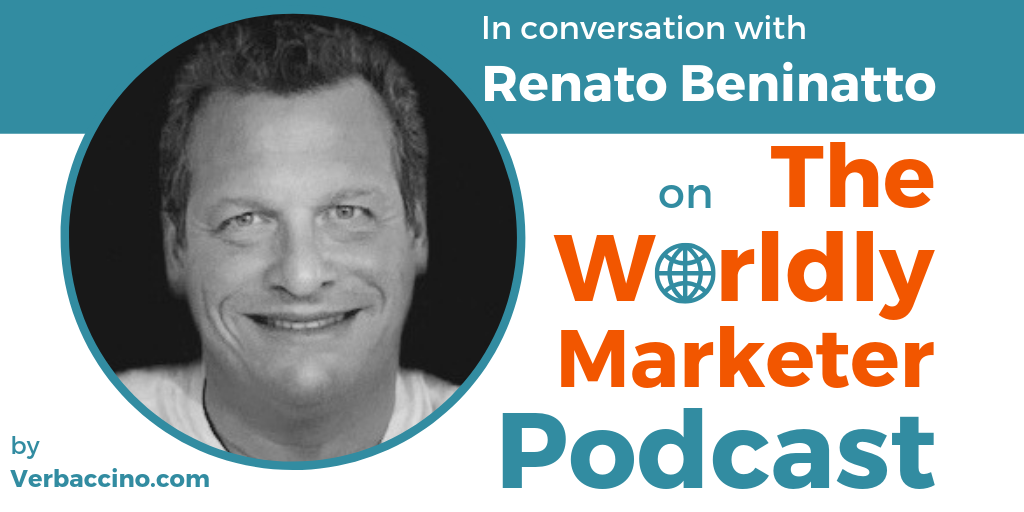 (Length: 36 minutes)
Renato Beninatto was previously featured on episode #002 of this podcast. In 2017, he co-founded Nimdzi Insights LLC, a market research and international consulting company composed of analysts, consultants, LSP experts, and researchers.
Renato speaks five languages and has lived in seven countries around the world. He has three decades of experience in translation and localization, and has served on the executive teams for some of the most prominent companies in the language industry. In 2001, he co-founded Common Sense Advisory, the first market research company focusing on the language-services space.
In addition to his role as CEO of Nimdzi, Renato is an Adjunct Professor at the Middlebury Institute of International Studies at Monterey, California, and a Faculty Member at the Pi School in Rome, Italy. He is also an author and a frequent speaker on globalization and localization issues at industry events and at universities around the world.
In this episode, Renato talks about how startups and SMEs can go about finding the right experts to help them expand internationally, and why the cost of NOT going global may actually be much higher than that of boldly going ahead with it. Catch our conversation!
Links:
Find this episode on Apple Podcasts, Google Podcasts, Stitcher, or Spotify!