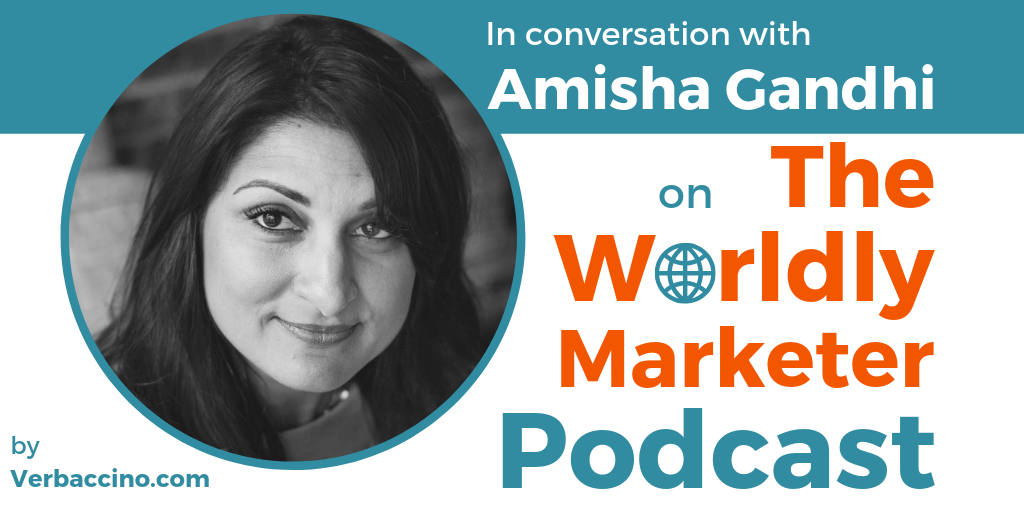 (Length: 43 minutes)
This episode was sponsored by Vistatec.
Amisha Gandhi is the VP Influencer Marketing & Communications at SAP Ariba and SAP Fieldglass. She is also the Creator of the SAP Global Influencer Program, which she took from pilot to a full-scale global function across SAP with the purpose of driving influencer marketing across the entire customer journey – from awareness to demand-gen to advocacy.
SAP Ariba is a leading business commerce network. It combines cloud-based applications with the world's largest Internet-based trading community to help companies discover and collaborate with a global network of partners. SAP Fieldglass is a leader in external talent management and services procurement. Its cloud-based open platform has been deployed in more than 165 countries around the world.
Amisha has worked in marketing communications and social media roles in Silicon Valley for the past 15 years. In that time, she has worked with startups and notable brands such as Citysearch.com, HP, Google, Accenture, Merrill Lynch, VISA, and Time-Warner. She joined SAP in 2010 as Director of Global Corporate Communications and Global PR Lead for Mobile. She went on to become Senior Director of Mobile Product Marketing, and then the Global Head of Influencer Marketing. In April 2018, she took on her current role with SAP Ariba, and added SAP Fieldglass to her scope of responsibilities very recently.
Links:
Find this episode on Apple Podcasts, Google Podcasts, Stitcher, or Spotify!