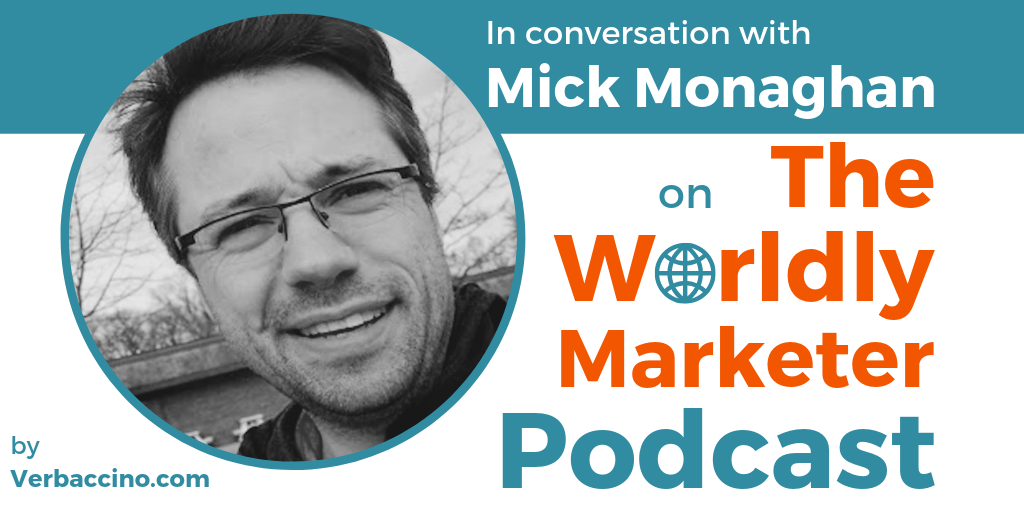 (Length: 39 minutes)
This episode was sponsored by Vistatec.
Mick Monaghan is a Globalization Architect at Guidewire Software, a company that develops software products for the Property and Casualty (P&C) insurance industry. He is a seasoned software engineer specializing in all things multilingual.
Guidewire Software provides the platform, services, and partner ecosystem that enables Property and Casualty (P&C) insurers to run, differentiate, and grow their business. Founded in 2001 and headquartered in Foster City, CA, Guidewire now serves more than 350 companies in 32 countries around the world.
Originally from Ireland, Mick has been working in globalization for almost twenty years now, and has become a "go-to" person for localization in the software development industry. He started out as a Software Engineer at Sun Microsystems, where he worked on many initiatives around internationalization and localization.
In 2003, Mick took the opportunity to relocate to Toronto, and has been based here ever since. In 2009, he joined Tessolutions Inc. as a Programmer & Analyst, went on to become the Senior Localization and Internationalization Engineer at BlackBerry, and then took the on the role of Globalization Architect at Qlik, before joining Guidewire Softeware in 2018.
Catch Mick's insights on why it's so crucial for software companies to incorporate basic internationalization requirements at the very beginning of their product development process.
Links:
Find this episode on Apple Podcasts, Google Podcasts, Stitcher, or Spotify!