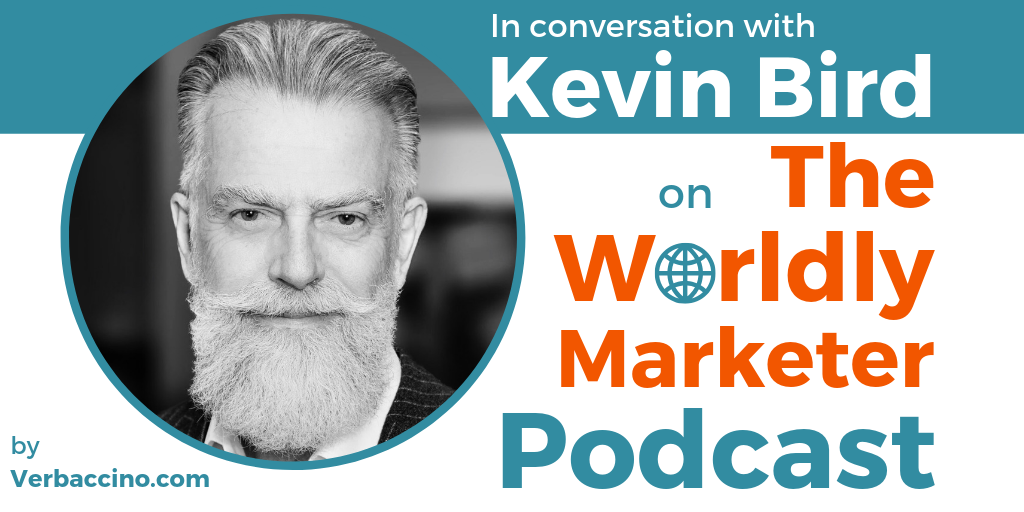 (Length: 46 minutes)
Kevin Bird is a co-Founder and Partner at Brand Halo, a brand marketing consultancy based in the Toronto area. For four decades now, he has been focused on the evolving business landscape.
Kevin has been at the intersection of consulting, agency, IT and digital, working with SME's, enterprises and major CPG brands to conceive, design and deliver engaging experiences. He has worked with global brands such as Nestle, Cadbury, Reckitt Benkisser, Unilver, SAP, Oracle, and Bridgestone Firestone.
For this episode, Kevin joined podcast host Kathrin Bussmann in person for the August 2019 launch of Staples Canada's new Staples Studio space in Oakville, Ontario, where they recorded their conversation in the on-site podcasting studio.
Links:
Find this episode on Apple Podcasts, Google Podcasts, Stitcher, or Spotify!