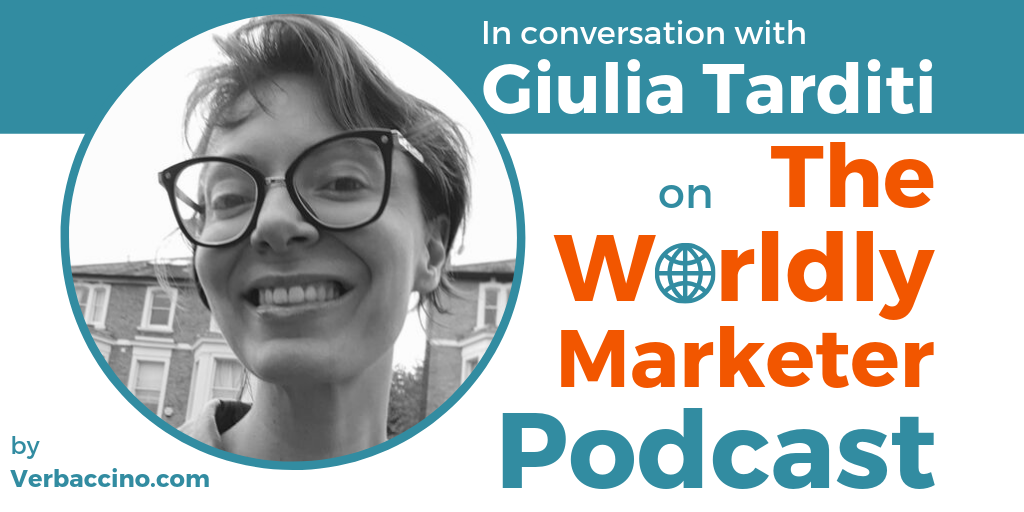 (Length: 46 minutes)
Giulia Tarditi is the Head of Localisation at Monese, a London-based fintech company that provides instant current accounts in the U.K. and the Eurozone. She also freelances as a localization advisor, working with a number of fast-growing startups to help them on their journey to international expansion. Her goal is to support her clients by building a custom localization approach that addresses their very unique pain points, needs and goals.
Originally from Italy, Giulia is a self-described language geek. She speaks five different languages fluently and is on her way to learning a sixth. She began her career in multilingual journalism and copywriting. In 2008 she relocated to London, where she led localization efforts at a series of startups, including Badoo, Odobo, and Student.com, before joining Monese in 2017.
Giulia now has over a decade of experience working with product and content teams, scaling websites and apps to be able to serve hundreds of millions of users around the world in dozens of different languages. She is on a genuine mission to change the way companies conceive of localization.
In this episode, Giulia explains her unique and highly innovative approach to localization, which has proven to be tremendously effective for Monese's growth as a company. Make sure to catch Giulia's fascinating insights!
Links:
Find this episode on Apple Podcasts, Google Podcasts, Stitcher, or Spotify!