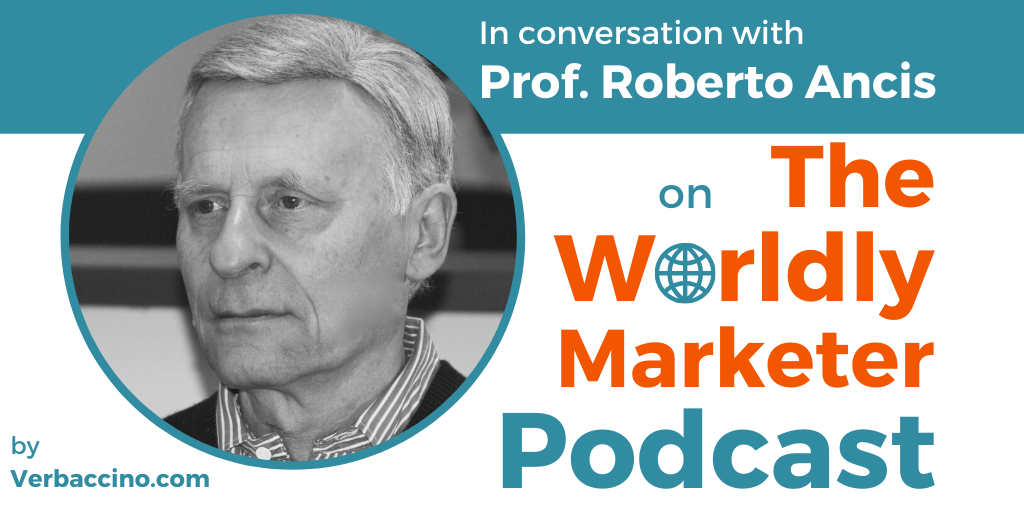 (Length: 44 minutes)
Prof. Roberto Ancis is an international business consultant with over 40 years of experience. He is the Head of Coaching Professors, Inc., and its recent virtual offshoot, Consulting Professors Online. LLC. Over the course of his career, he has worked with hundreds of clients in dozens of different industries, advising them on creative business development, marketing, sales, and funding strategies for international expansion.
Originally from Italy, Prof. Ancis first arrived in the U.S. in 1966 to pursue a degree in Physics at Boston University. He then went on to have a successful career as a Research Scientist for Lincoln Electric in Cleveland. After nearly a decade in that role, he relocated to California to become the Chief Engineer & Technical Marketing Manager for the U.S. division of Solahart Industries. A few years later, he took the leap into entrepreneurship and started his own advisory firm, Network and Energy Resources, bringing together MBA-program instructors who provide their business expertise to domestic and as well as international companies. This firm became known as Coaching Professors, Inc. in 2006.
With four very successful decades at Coaching Professors under his belt, Prof. Ancis decided to launch a virtual division of his business in early 2019. Thus, Consulting Professors Online, LLC, was born. Now based in Sedona, Arizona, he offers regular e-Seminars as well as one-on-one consulting services for select clients, advising them remotely on issues around foreign market entry. So far, Prof. Ancis and his team of experts have trained over 65,000 clients around the world, and counting.
Links:
Find this episode on Apple Podcasts, Google Podcasts, Stitcher, or Spotify!