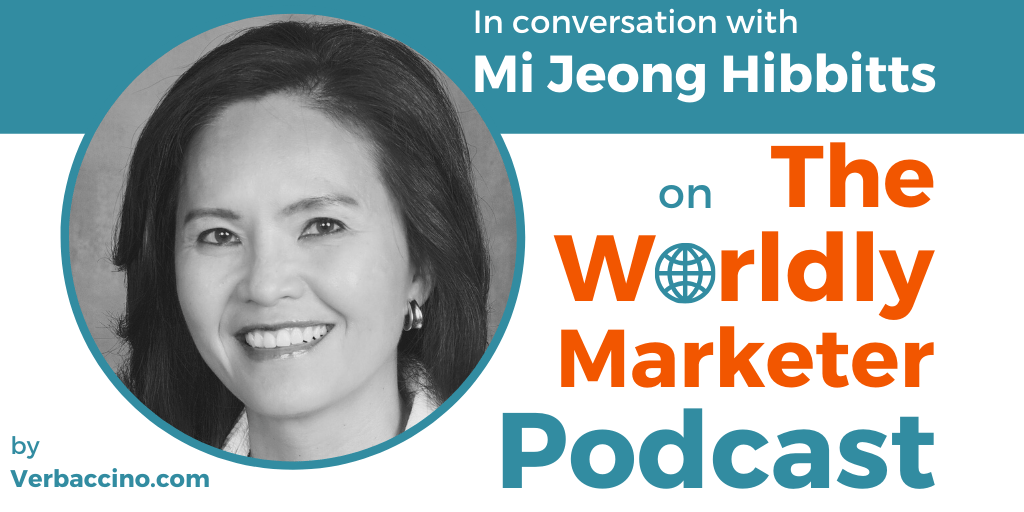 (Length: 45 minutes)
Mi Jeong Hibbitts is an international business and marketing expert, who has a special knowledge of the South Korean market. She is the President of Robert & William, LLC, an international trade and marketing consulting firm that provides strategic guidance and practical know-how for companies in the U.S. and Asia doing cross-border business. She is also the current Executive Director for the Baltimore/Washington chapter of The Global Chamber, an organization that helps members in 525 metro areas worldwide to bridge new global business opportunities.
Previously, Mi Jeong served as the Director of International Sales and Marketing at PTC International, Inc., a privately-owned international business and marketing company in the Food and Beverage industry. In that role, she oversaw multimillion-dollar international sales and marketing programs, managed multinational teams and offices, and helped various U.S. brands reach the dynamic markets of Asia.
Originally from South Korea, Mi Jeong began her career in the advertising, where she managed the accounts of some of the most well-known Korean brands across a variety of industries. She later served as a Congressional Correspondent for the East Asia division of the Voice of America. She is bilingual in English and Korean and has traveled extensively in Asia.
Links:
Find this episode on Apple Podcasts, Google Podcasts, Stitcher, or Spotify!