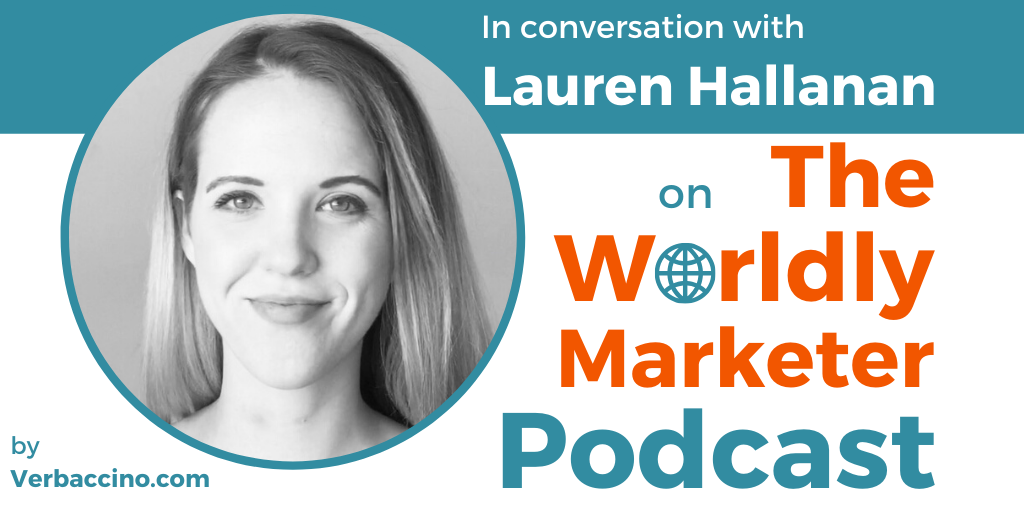 (Length: 40 minutes)
Lauren Hallanan is the Head of Marketing at Chatly, a New York based company that helps global brands connect with consumers via WeChat, China's most important social media app. Having spent more than eight years living, studying and working in China, she is fluent in Mandarin and she has become a recognized expert on Chinese social media marketing, influencer marketing, live streaming, and social commerce.
Born and raised in the U.S, Lauren first travelled to China in 2009 to study the Mandarin language. She eventually had the opportunity to work in the Chinese entertainment, PR, live-streaming, and influencer marketing industries – even becoming an online influencer herself. In 2018, she co-authored a bestselling book called Digital China: Working with Bloggers, Influencers, and KOLs. She also runs what is possibly the only website completely dedicated to analyzing the Chinese live-streaming industry: China Live.
In her role at Chatly, Lauren now helps brands and investors understand and interpret Chinese social media marketing and consumer trends. She is a regular contributor to online publications including Forbes and Jing Daily, she writes a newsletter called China Marketing Insights, and she is the host of the China Marketing Podcast.
Links:
Find this episode on Apple Podcasts, Google Podcasts, Stitcher, or Spotify!