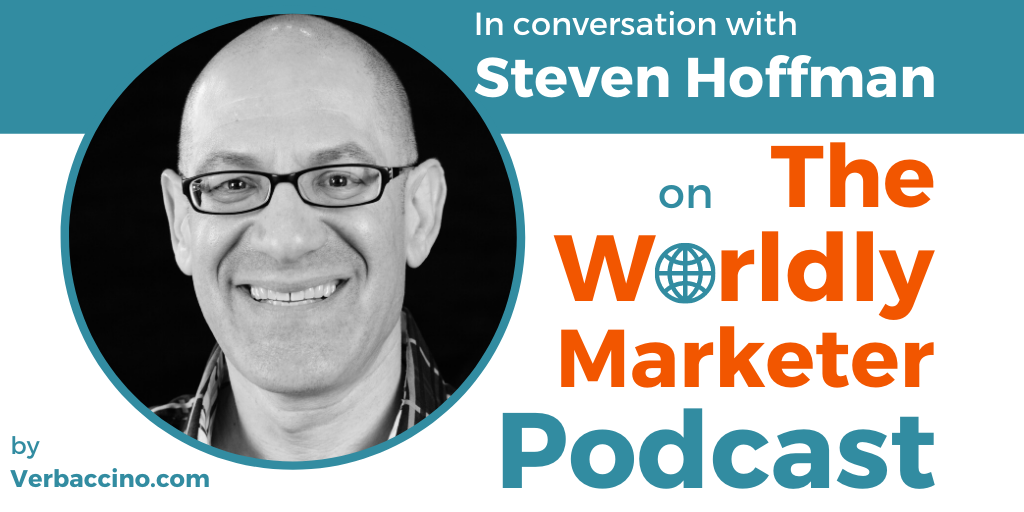 (Length: 51 minutes)
This episode was sponsored by Vistatec.
Steven Hoffman is the Chairman & CEO of Founders Space, one of the world's leading incubators and accelerators, with over 50 partners in 22 countries. Founders Space has helped hundreds of start-ups scale their businesses, raise capital, and go global.
Before launching Founders Space in 2010, Steven was the Founder & Chairman of the Silicon Valley Chapter of the Producers Guild of America. He has served on the Board of Governors of the New Media Council, and he is a founding member of the Academy of Television's Interactive Media Group. He was previously based in Hollywood, where he worked as a TV development executive at Fries Entertainment, and he eventually went on to pioneer interactive television with his venture-funded start-up, Spiderdance.
Now based in Silicon Valley, Steven has founded several venture-backed start-ups, specifically in the area of games and entertainment, and he has worked as a Mobile Studio Head for the mobile games division of Infospace. In the course of his career, he has trained hundreds of start-up founders and corporate executives in the art of innovation, and provided consulting to many of the world's largest corporations, including Qualcomm, Huawei, Bosch, Intel, Disney, Warner Brothers, NBC, Gulf Oil, Siemens, and Viacom.
Besides his work at Founders Space, Steven is an angel investor, a limited partner at August Capital, a serial entrepreneur, and the author of several award-winning books, including "Make Elephants Fly" and "Surviving a Startup".
Links:
Find this episode on Apple Podcasts, Google Podcasts, Stitcher, or Spotify!