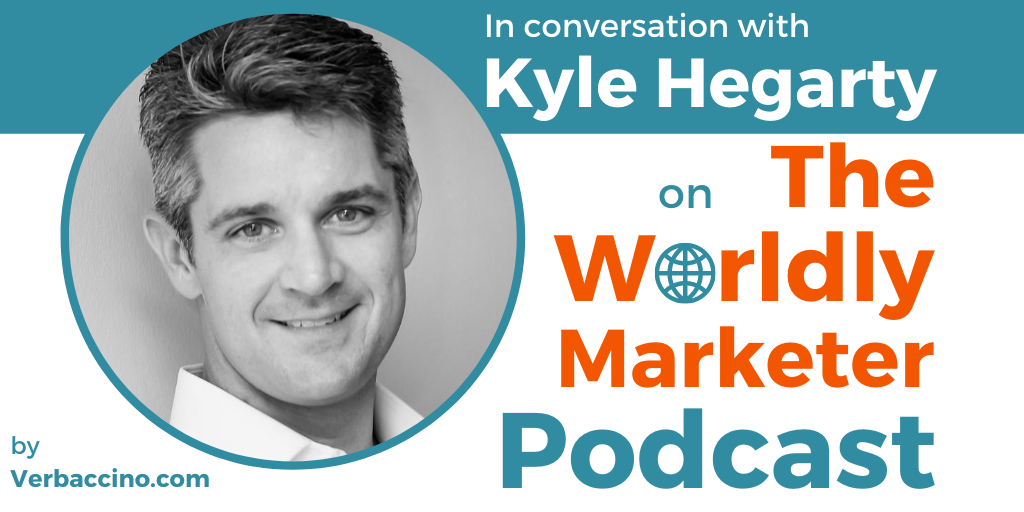 (Length: 52 minutes)
This episode was sponsored by Vistatec.
Kyle Hegarty has been called "the Indiana Jones of International Business". He was first featured on episode #158 of this podcast. Based in Singapore, he is the Managing Director at TSL Marketing, a global B2B marketing agency headquartered in the U.S.
Over the course of his career, Kyle has deciphered the culture code of doing business in the Asia-Pacific region, which includes some of the world's fastest-growing markets. His new book, The Accidental Business Nomad: A Survival Guide for Working Across a Shrinking Planet, details his triumphs and his failures as a global business growth specialist. The result is a no-holds-barred, gritty, and unvarnished account of doing business across cultures. The book features real stories of companies going global, and highlights the realities of doing business overseas. Each story gives fascinating insights and lessons into the cultural realities and unexpected surprises of modern globalization.
With upwards of over 70% of foreign business ventures failing due to cultural differences, Kyle shows how anyone can beat the odds by harnessing the power of cross-cultural data and by learning new skills to adapt in today's fast-paced, technology-driven world. Due to COVID-19, Kyle argues, globalization is actually accelerating rapidly, and cross-cultural skills are needed now more than ever, as we face entirely new challenges of doing business digitally, at an unprecedented rate, with cultures around the world.
Links:
Find this episode on Apple Podcasts, Google Podcasts, Stitcher, or Spotify!