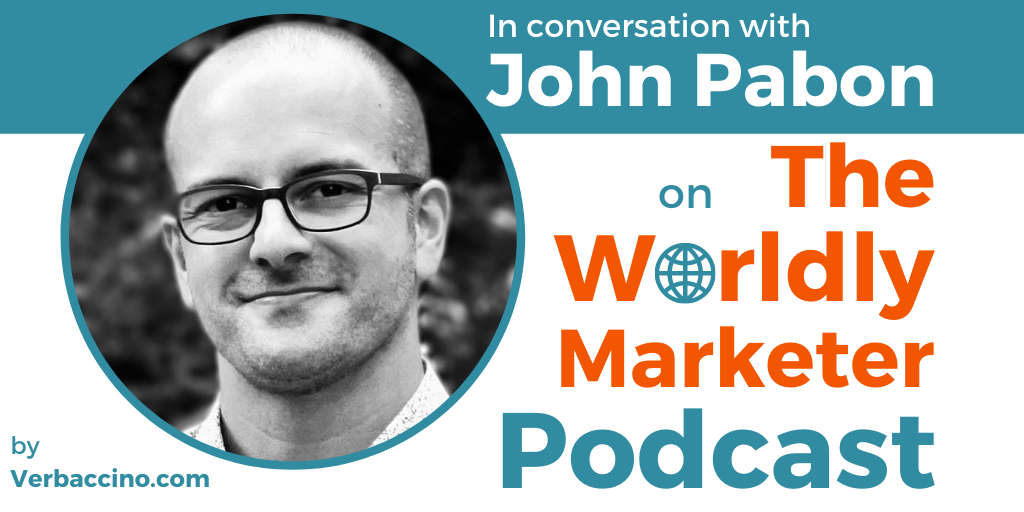 (Length: 64 minutes)
This episode was sponsored by Vistatec and GALA.
John Pabon is the Founder of Fulcrum Strategic Advisors, Asia's only risk management firm that addresses the most critical areas of change, namely: shifts in geopolitics; the need for sustainability; and the strategic communications underpinning reputation. Fulcrum's mission is to help its clients capitalize on these seismic shifts through strategic communications and marketing, global policy development, personal branding, and better stakeholder engagement.
Originally from the U.S., John holds advanced degrees in Political Science and International Relations. He has worked with the United Nations, McKinsey, A.C. Nielsen, and as a consultant with BSR, the world's largest sustainability-focused business network. His career has taken him across the globe, and has given him the opportunity to live and work in China for almost a decade. In 2017, he launched Fulcrum Strategic Advisors, with offices in Melbourne, Hong Kong and Shanghai.
John has been named as one of the world's top 100 voices on modern China. He is the Resident Sustainability Expert at The Silk Initiative, a Shanghai-based brand consultancy. He is also a member of the United Nations Association of Australia, and serves on the Board of Advisors to the U.S. Green Chamber of Commerce and the Australian Chamber of Commerce's Corporate Social Responsibility (CSR) Committee.
John is a regular contributor to major publications, and he is a global speaker on issues of sustainability, geopolitics, communications, and societal change. His new book, Sustainability for the Rest of Us: Your No-Bullsh*t, Five-Point Plan for Saving the Planet, was launched in July 2020.
In this interview, John explains what the field of Sustainability encompasses, why companies need to set clear sustainability targets, how sustainability issues present opportunities for growing brands, how China has actually become a leader in global sustainability, and how the current pandemic is affecting the "Rise of the Asian Century". Make sure to catch John's fascinating insights.
Links:
Find this episode on Apple Podcasts, Google Podcasts, Stitcher, or Spotify!