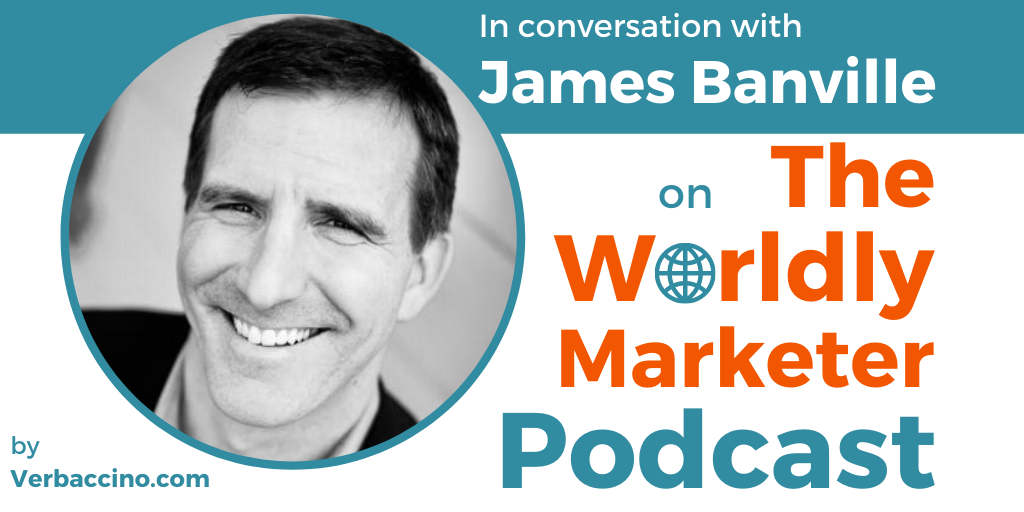 (Length: 42 minutes)
This episode was sponsored by Vistatec and GALA.
James Banville has over 25 years of experience in international business development, marketing and sales with small and large Consumer Packaged Goods (CPG) companies in the U.S. and international markets. Based in Orange County, California, he is currently leading international operations at The Honest Company, a consumer goods company founded by American actress and businesswoman, Jessica Alba, in 2012.
James speaks three different languages, and holds degree in Spanish Literature as well as an MBA from the Thunderbird School of Global Management. Over the course of his career, he has held a number of senior leadership positions at some of the world's best-known CPG brands. He has led international sales teams at Kao Corporation, ConAgra Foods, Revlon Professional Brands, Henkel, and e.l.f. Cosmetics, before taking on the role of General Manager, International, at The Honest Company in 2019.
In this interview, James talks about how today's CPG companies are approaching international expansion, and their strategies for building great global brands in a rapidly evolving marketplace. Catch his valuable insights!
Links:
Find this episode on Apple Podcasts, Google Podcasts, Stitcher, or Spotify!