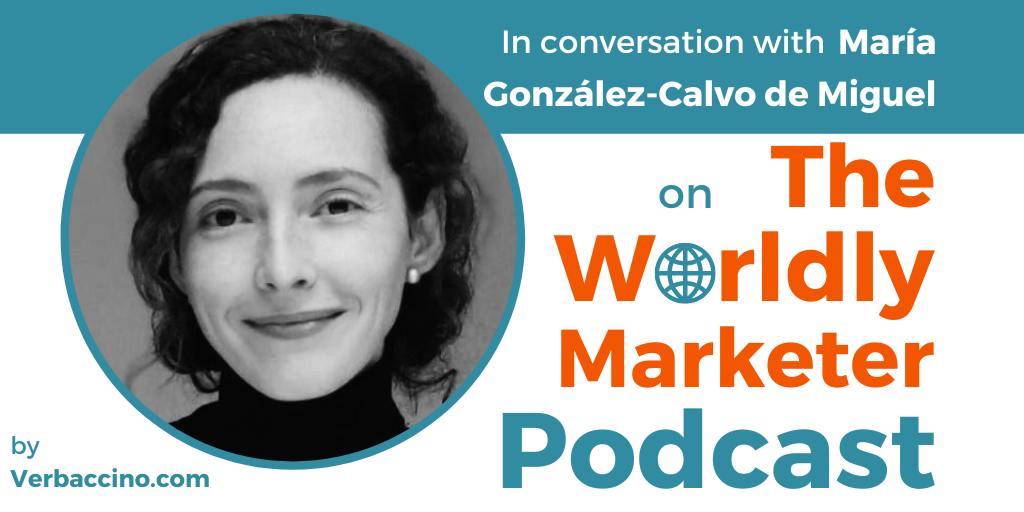 (Length: 53 minutes)
María González-Calvo de Miguel is the Global Lead for Marketing and Communications at Sonnedix, a multi-national Independent Power Producer (IPP) that develops, finances, builds, owns, and operates solar power plants around the globe. Founded in 2009, the company's purpose is to harness the power of the sun to build a bright future. Today, Sonnedix has 400 photovoltaic power plants in operation, construction or under development around the world, with a total production capacity of more than six GW of power. The company has over 400 employees across a dozen global offices, including in the U.K., Italy, France, Spain, Poland, the U.S., Chile, and Japan.
Based in Madrid, María has over a decade of experience in branding, marketing, communications, PR, and media relations. She began her career in her native Spain in 2008, and then took the opportunity to live and work in the Philippines, in the Netherlands, and in the U.K. She joined Sonnedix in early 2020, when she took on her current role, and is now leading the company's international brand development – from market research and conceptualization, to the implementation of Sonnedix's communications plan and marketing campaigns.
In this interview, María describes how Sonnedix is building a successful global brand through community engagement and innovative content strategies. She talks about the importance storytelling and adapting communications for different kinds of audiences around the world. And she explains why Sonnedix has started investing in the creation of educational content for the next generation of solar energy stakeholders.
Tune in for María's fascinating insights!
Links:
Find this episode on Apple Podcasts, Google Podcasts, Stitcher, or Spotify!