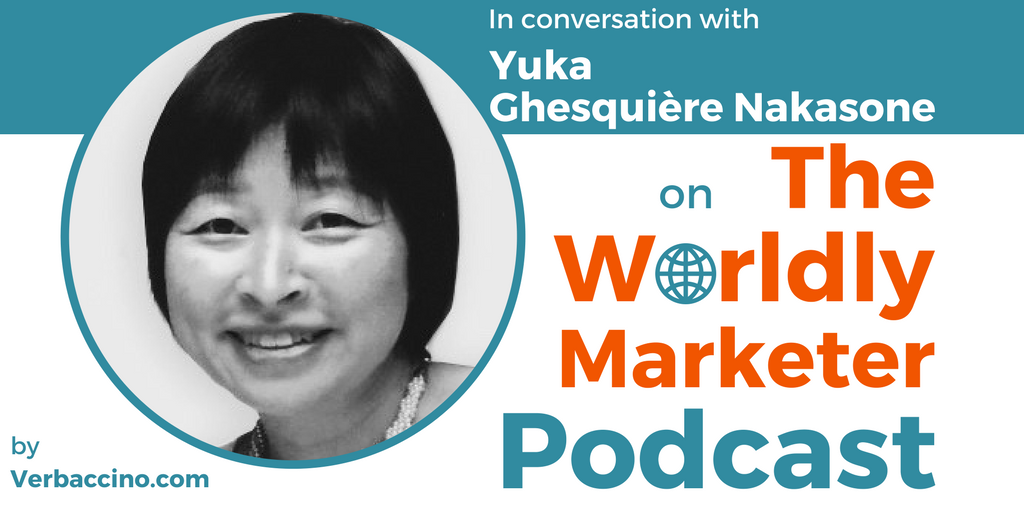 (Length: 42 minutes)
Yuka Ghesquière Nakasone is the head of Global Bridge, S. L., a globalization and localization consultancy based in Barcelona. Through her services, she provides medium-sized tech companies with the know-how and best practices they need to take their digital products to international markets. She helps her clients plan their globalization and localization strategy, and then implement it.
Originally from Japan, and educated in Spain, Yuka began her career in the language industry in 1996, when she took on the role of localization specialist at Lionbridge, one of the world's top translation companies. In 2001, she founded her own consultancy, Global Bridge. In 2015, she took on the role of Globalization and Localization Director for her main client, Beabloo, a tech company that provides omni-channel digital marketing and analytic solutions for retailers in more than twenty countries in the world.
I first met Yuka in June 2017 at LocWorld 34 in Barcelona, and then again at the Brand2Global 2017 conference in Silicon Valley. We've kept in touch ever since, and I'm honoured to say we've become good friends.
Links:
This episode was sponsored by SH International LLC.
Find this episode on Apple Podcasts, Google Podcasts, Stitcher, or Spotify!