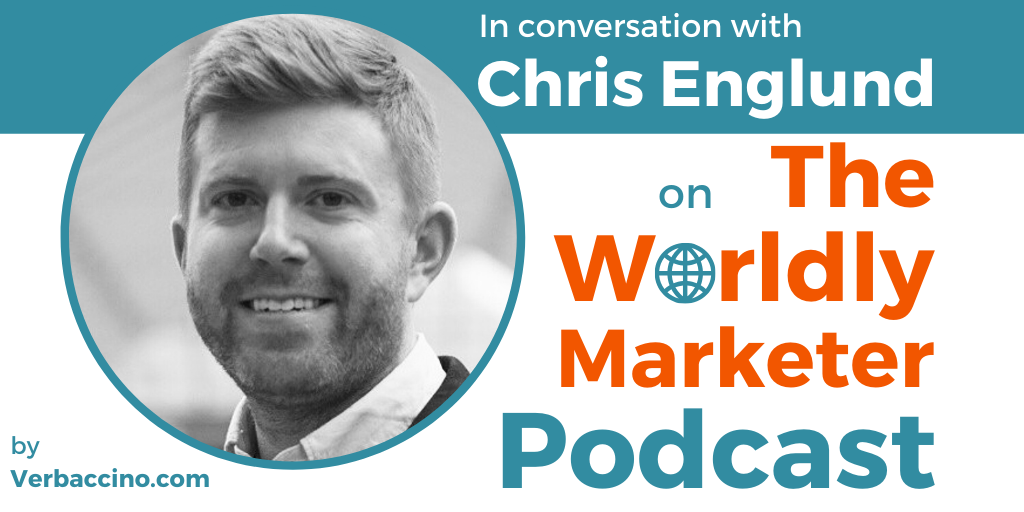 (Length: 33 minutes)
Chris Englund is the VP of International Operations at ActiveCampaign, a software company headquartered in Chicago, Illinois. Founded in 2003, ActiveCampaign helps businesses to connect and engage with their customers through email marketing, marketing automation, and CRM tools.
Born and raised in the U.S., Chris speaks five different languages, and holds a degree in Latin American Studies and an MBA in Marketing. He began his international career in 2006, and has spent time living and working in Korea, France and Argentina. Before joining ActiveCampaign, he spent nine years working at HubSpot, most recently as the company's International Go To Market Lead. In that role, he enabled HubSpot to build a more global-friendly product, with the objective of providing equal value and functionality irrespective of a user's location or language of marketing, sales and service content.
In September 2019, Chris took on his current role at ActiveCampaign, where he now oversees the company's international operations. So far, those operations encompass more than 525 employees worldwide and offices on three different continents, serving over 90,000 small businesses in 161 countries around the globe.
In this episode, Chris talks about how ActiveCampaign's global-native approach has enabled its success to date, including a recent $100M Series B funding round. Tune into the conversation!
Links:
Find this episode on Apple Podcasts, Google Podcasts, Stitcher, or Spotify!