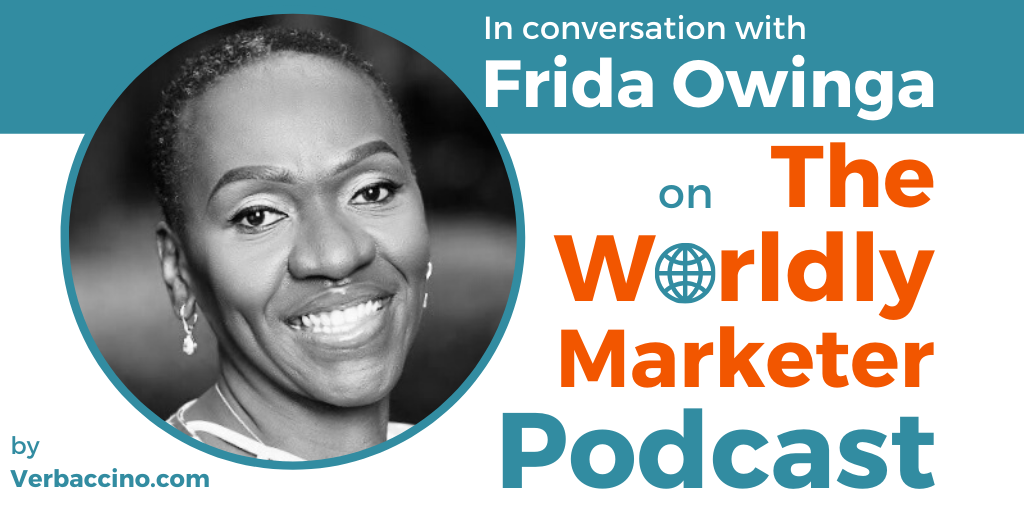 (Length: 36 minutes)
Frida Owinga is an entrepreneur, business coach and mentor based in Nairobi, Kenya. She is the Founder of PassionProfit, a company that helps emerging entrepreneurs build profitable businesses through professional coaching and mentorship. Her goal is to help her clients generate revenues of $1 million or more, and thereby contribute to the United Nations' Sustainable Development Goals of reducing poverty, creating decent work and economic growth, and promoting gender equality.
Frida has 25 years of business experience in a variety of sectors, such as banking, retail, hospitality, beauty, international trade, and not-for-profit organizations. She has worked across different geographies, including the U.S., the U.K., Japan, South Africa, and East Africa. Over the course of her career, she has discovered that entrepreneurship can be fun when you have the right information and the right support to be more resourceful.
Besides her work at PassionProfit, Frida also serves as the Executive Vice President and President-Elect of the Organization of Women in International Trade (OWIT). Founded in 1989, OWIT is a non-profit organization whose mission is to foster united trade around the globe and to promote the advancement of women in business. In her role, Frida helps women across the globe to establish OWIT chapters in their cities by providing them with support to set up a Board, programming and membership-recruitment strategies.
In this interview, Frida shares some very interesting facts about her home market, Kenya. Tune into the conversation!
Links:
Note: this interview was recorded in February 2020, before the spread of COVID-19 caused Nairobi to go into lockdown. Please join me in wishing Frida and her fellow citizens all the strength and resilience they need to get through the current pandemic and to emerge stronger on the other side.
– Kathrin Bussmann
Find this episode on Apple Podcasts, Google Podcasts, Stitcher, or Spotify!