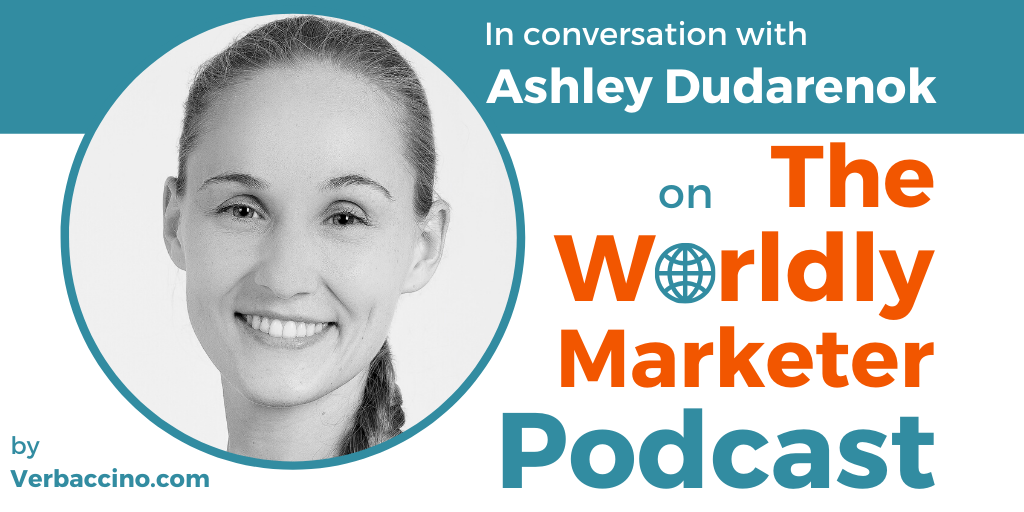 (Length: 48 minutes)
Ashley Dudarenok is a China marketing expert based in Hong Kong. She is the founder of Alarice, a China-focused social media agency, and ChoZan, a China insights and training company. Originally from Vladivostok, Ashley attended school in England, New Zealand and Russia, before moving to China in 2006. After only one year of studying the Mandarin language at Chongqing University, she went on to pursue a business degree there. In 2010, she relocated to Hong Kong, embarked on a career in marketing, and became a serial entrepreneur.
Today, Ashley runs three successful companies, and has travelled the world as a keynote speaker, sharing her expertise on modern Chinese consumers, Chinese social media marketing, and China's new retail and technology. Her clients include global brands such as Coca Cola, Disneyland, BMW, IWC, Shangri-La Hotels & Resorts, Deutsche Bundesbank, TEDx, and many more.
In addition to her work as a business owner and speaker, Ashley runs a popular YouTube vlog, where she discussed the Chinese market, consumers and social media, and she hosts a podcast where she interviews top thought leaders from across Asia about entrepreneurship, marketing, women in business, China, tech, and more. Ashley is the author of three international Amazon bestsellers about China. She is also a regular contributor to the South China Morning Post, the Next Web, and China Daily, and she is often featured in other media such as Forbes, The Wall Street Journal, CNBC, and WIRED.
Links:
Find this episode on Apple Podcasts, Google Podcasts, Stitcher, or Spotify!