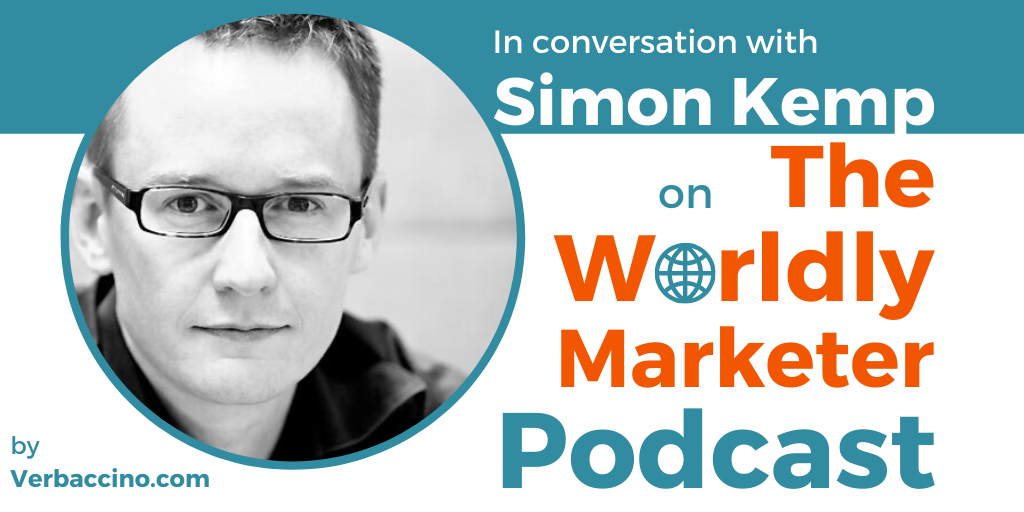 (Length: 33 minutes)
Simon Kemp is the Founder & CEO at Kepios, a digital marketing consultancy that helps brands make sense of the future. He's also the Chief Analyst at DataReportal, an online library of up-to-date reports that explore people's digital behaviours around the world. These free reports, which he produces in collaboration with Hootsuite and We Are Social, provide current, country-by-country information on everything from Internet penetration rates to online activities such as social-media usage and e-commerce.
Originally from Scotland, Simon been based in Singapore since 2007, and he has become a perennial guest on this podcast. I've featured him on six previous episodes, most recently on episode #153.
On this episode, Simon joins me to talk about his very latest report: the April 2020 Global Statshot, a quarterly update to the Global Digital Reports that he published in January 2020. Among other things, this update includes recent data from GlobalWebIndex on changes in people's online behaviours since the beginning of the COVID-19 pandemic.
Make sure to catch Simon's analysis of some emerging trends in global Internet usage, and what they may mean for marketers going forward.
Links:
Find this episode on Apple Podcasts, Google Podcasts, Stitcher, or Spotify!