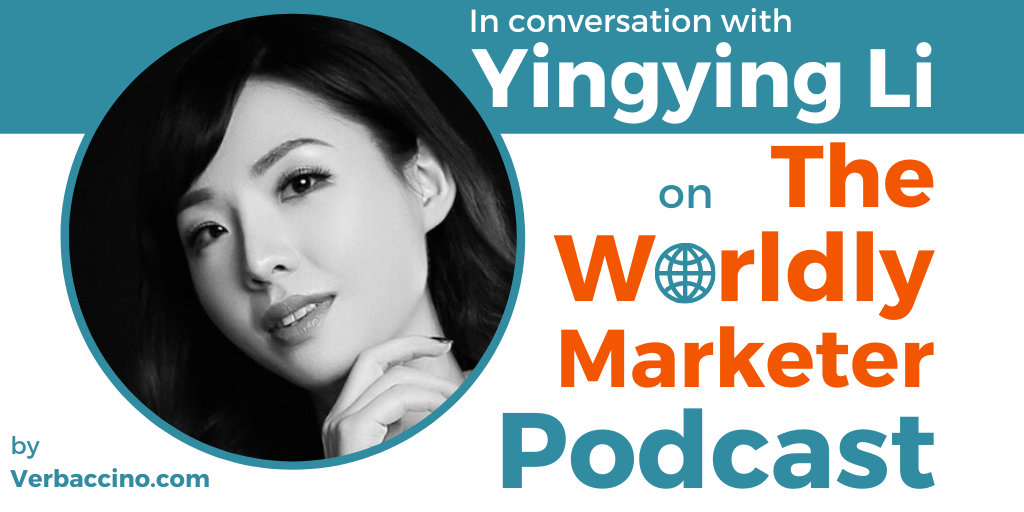 (Length: 69 minutes)
This episode was sponsored by Vistatec.
Yingying Li is a cross-cultural communication and leadership coach, who has over 10 years of experience in operations and business development in the U.S., China, Brazil, India, and Turkey. She is the Founder of Yingfluence, Inc., a Silicon Valley based start-up that empowers professionals to connect and lead their brands cross-culturally. Her clients include high-level executives from companies such as Facebook, LinkedIn, Cisco and Intel.
With its mission of fostering empathy and opportunities, Yingfluence's services range from futuristic executive coaching, to creative branding, to advanced communication and global partnerships among multi-cultural communities, such as China, Latin America, and the United States. It also boasts a multilingual talent think-tank of so-called "Yingfluencers", which empowers cross-cultural professionals to become thought leaders, to create a positive influence, and to move humanity a step forward.
Yingying believes that Cultural Intelligence (CQ) is critical for the next generation of global leadership. In addition to her work at Yingfluence, she also co-hosts and co-produces a podcast called How China Works, which helps foreigners become "China-smart". The show uses a hybrid East-West perspective – crossing cultures, generations, and genders – to find common ground and build understanding.
Besides her consulting work and her podcasting activities, Yingying serves as an Executive Trainer and Partner at Founders Space, a top-ranked Global Accelerator for overseas start-ups. She is also the COO at Skive it, Inc., a Deep Learning start-up headquartered in the San Francisco Bay area.
For this interview, Yingying joined me from Beijing. She talked about why she believes it's never been more important for global-minded entrepreneurs to stay calm, think big, and improve their understanding of foreign markets. She also discussed how she uses digital channels, including LinkedIn, to help build cross-cultural bridges for herself and for her clients. Catch this fascinating conversation.
Links:
Find this episode on Apple Podcasts, Google Podcasts, Stitcher, or Spotify!