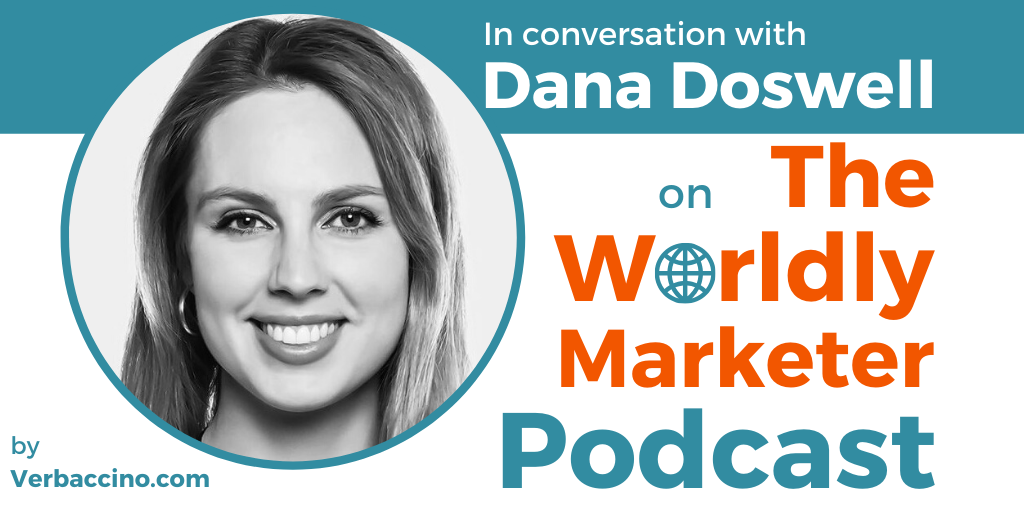 (Length: 50 minutes)
This episode was sponsored by Vistatec.
Dana Doswell is the Founder of Dozzy Inc., an independent consultancy that helps Latin-American businesses enter the North American market and vice versa. Originally from Canada, she is now based in Mexico and provides cultural training to business executives, with a focus on sales, marketing and networking in English and Spanish.
After completing her Bachelor of Commerce degree in Nova Scotia, one of Canada's Atlantic provinces, Dana came back to Toronto in 2017. Following a brief stint at KPMG and a year working at an IT company, she co-founded a strategic marketing firm called Sidepart Digital. Headquartered in Toronto, Sidepart helps business owners in the financial and legal services sectors by building digital ecosystems through automation and workflow optimization to reduce labour hours and find new revenue opportunities.
In 2019, Dana decided to relocate to Mexico and to launch her own consultancy, Dozzy Inc. Currently based in Mérida, in the Yucatan, she is focused on helping SMEs optimize their sales, marketing and customer-service strategies for better cross-border business.
Catch Dana's insights into Mexico's evolving consumer market, and why foreign brands may need to significantly adapt their marketing – from their value proposition, to their content, all the way to their tactics – to be successful there.
Links:
Find this episode on Apple Podcasts, Google Podcasts, Stitcher, or Spotify!