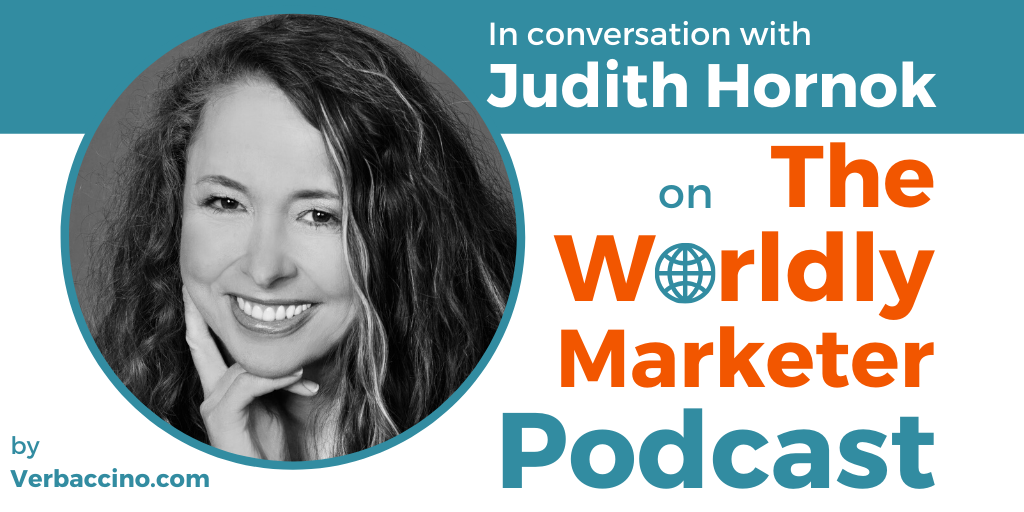 (Length: 41 minutes)
This episode was sponsored by Vistatec.
Judith Hornok is the Founder of Hornok & Partner, an internationally recognized innovation company for business success based in Vienna, Austria. She is also the author of a new book called The Arab Business Code, which deals with the cross-cultural challenges that Western companies may face when doing business in the Arab states of the Gulf region (i.e. Bahrain, Kuwait, Oman, Qatar, Saudi Arabia, and the United Arab Emirates).
As a trained journalist, Judith spent over 15 years researching the social and emotional mindset of Arab people in the Gulf region, and advising European businesses on how to be successful there. Her first book, Moderne Arabische Frauen / Modern Arab Women, was published in 2011 in German and English. Her second book, The Arab Business Code, was originally published in German in 2018, and as of February 2020, an English version is now available.
Judith is The Decoder because she decodes human behaviour. She specializes in deciphering the often culture-based behaviours of people in order to facilitate business negotiations, help people overcome professional challenges, and mediate between seemingly irreconcilable positions. In her new book, she explores the "codes" of Arab business people, describes some techniques for successful communication, and explains why it's so essential to identify and manage The Emotional Hinderers in business as well as in life.
Links:
Find this episode on Apple Podcasts, Google Podcasts, Stitcher, or Spotify!