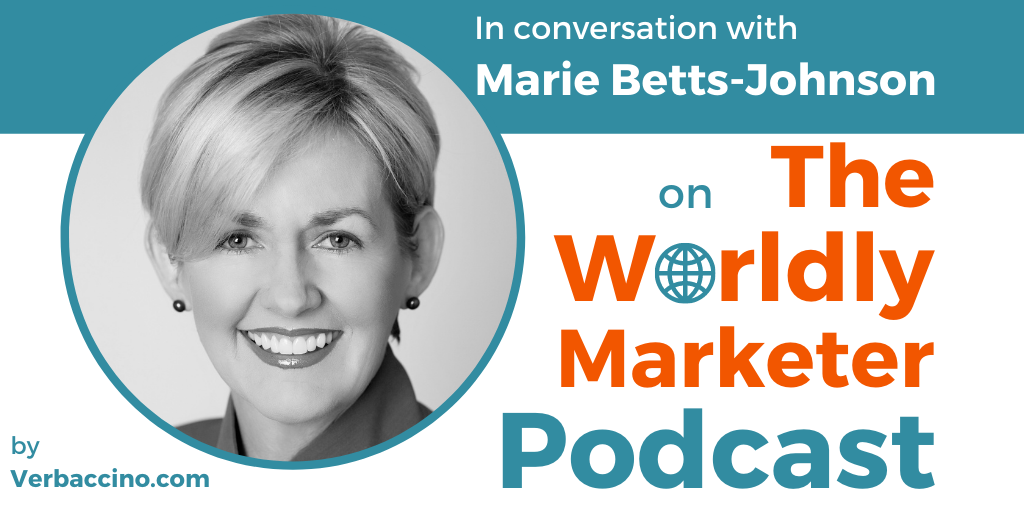 (Length: 48 minutes)
This episode was sponsored by Vistatec and GALA.
Marie Betts-Johnson is the Founder & President of the International Protocol Institute of California (IPIC), which was established in 1989 and is headquartered in San Diego. Since its inception, the IPIC has developed and delivered hundreds of customized training programs for multinational corporations and entities, including the United Nations, NATO, IBM, Gucci Timepieces, Johnson & Johnson, Deloitte & Touche, and many more. It now has offices in Dubai and partners with the Levenbert Academy to deliver international protocol and cross-cultural programs for corporate and government officials, diplomats, and business professionals in the Gulf region and North Africa.
Originally from Ireland, Marie's international journey began in 1980, when she had an opportunity to work as part of the staff of the late King Hussein and Queen Noor of Jordan. In that role, she interacted with royalty and dignitaries from all over the world, including Prince Charles and the Late Princess Diana of Wales.
More recently, Marie served as Director of the International Relations Office at the World Trade Center San Diego, where she established outreach systems to attract delegations from all over the world to promote business and investment in the San Diego region.
In this interview, Marie explains why the success of international business negotiations often depends on cross-cultural understanding and an awareness of proper protocols. She also talks about how, in the era of COVID-19, we need to develop new international protocols and best practices for the realities of our increasingly virtual business interactions.
Links:
Find this episode on Apple Podcasts, Google Podcasts, Stitcher, or Spotify!