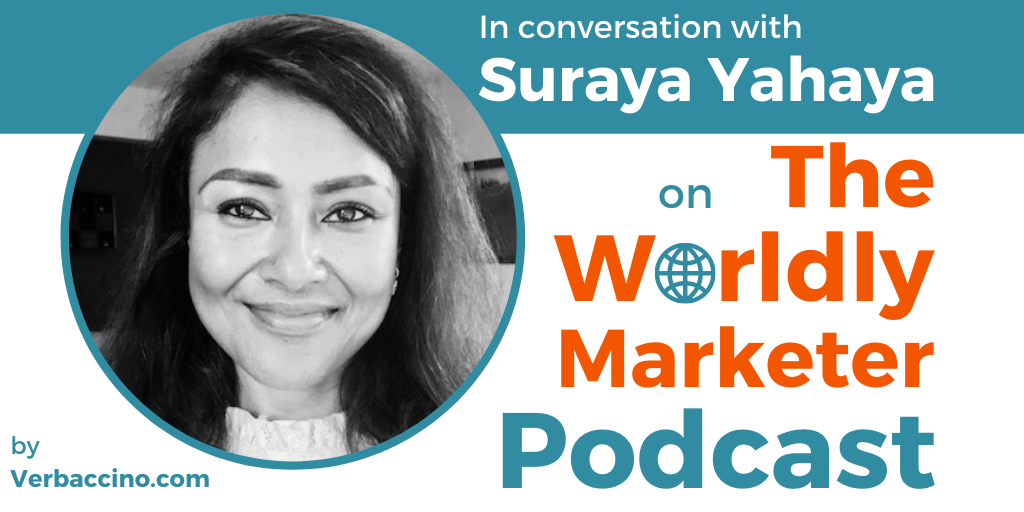 (Length: 38 minutes)
This episode was sponsored by Vistatec and GALA.
Suraya Yahaya is the Founder & CEO at Khazana, Inc., a management consulting firm that helps companies grow, scale internationally, and simplify their operations. Originally from Malaysia, she has lived and worked internationally, and has been based in Denver, Colorado, since 2006. She brings over 20 years of expertise in strategic alignment and process simplification to help clients successfully go from vision to execution.
With a background in law, international business, marketing and business administration, Suraya launched her consultancy in 2019 to help companies identify areas of risk and remove roadblocks for growth. As the Head of Khazana, she now partners with Founders, CEOs and Visionaries to streamline organizational performance and achieve revenue and growth goals. She engages with her clients on a project basis or as an outsourced COO, and she is skilled at partnering with senior executive teams across a variety of industries. She has worked with companies of all sizes, but small- and medium-sized businesses are her passion.
Besides her work at Khazana, Suraya is committed to giving back to the community and to mentoring and coaching the next generation of leaders. She is an active speaker on the topic of women leadership, diversity and inclusion in the talent pipeline, and serves on non-profit leadership teams. She is also active in several entrepreneur and start-up communities, and provides advice to companies who are mission-driven to change the world.
In this interview, Suraya talks about how SMEs can scale their business internationally by building strong relationships, investing in local communities, and developing their digital strategy.
Links:
Find this episode on Apple Podcasts, Google Podcasts, Stitcher, or Spotify!