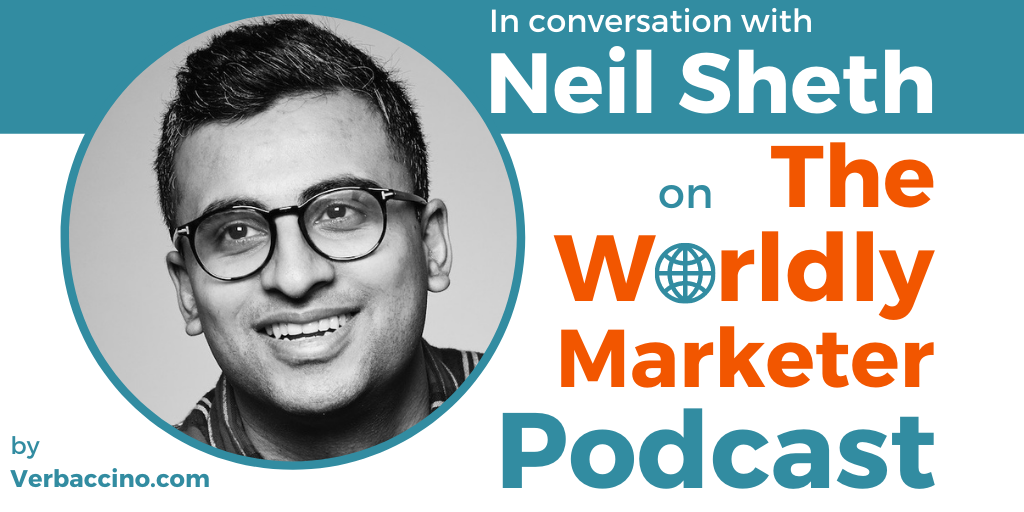 (Length: 70 minutes)
This episode was sponsored by GALA.
Neil Sheth is the Founder & CEO at Bubbl, a digital marketing and SEO agency that helps companies build their brands and domain authority on a global scale. With offices in London and Colorado, Neil and his diverse team of experts work with clients from a vast range of industries, cultures and languages to create buzz around their brands. Their focus is on evocative, enticing storytelling, combined with digital PR and International Search Engine Optimization (ISEO).
With a degree in Economics from the University of London, Neil began his career in investment banking, working as a project manager at financial institutions including Barclays, Goldman Sachs and Nomura for the better part of a decade. In 2015, he pivoted into the field of digital content strategy and launched his own agency, Bubbl. He and his team now work across oceans and borders to help businesses build their brands online, with a view to making the web a better place.
In this interview, Neil offers an excellent deep-dive into ISEO. He explains how ISEO differs from local SEO, and why the content you create for international audiences – whether it's translated or original content – cannot be truly effective until you combine it with a well-researched ISEO strategy. You'll learn how to super-charge your international content, get it found by searchers in other markets, and build your global brand organically. Far from being dry or technical, Neil offers a refreshing perspective on ISEO, with plenty of valuable insights and actionable tips. You won't want to miss this highly educational episode!
Links:
Find this episode on Apple Podcasts, Google Podcasts, Stitcher, or Spotify!