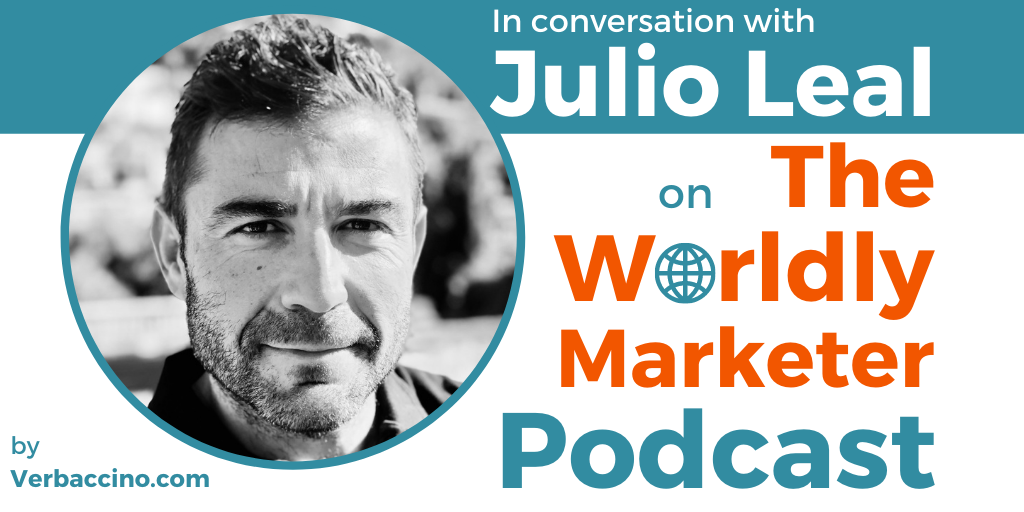 (Length: 43 minutes)
This episode was sponsored by Vistatec.
Julio Leal is the Head of Localization at Ciena, a global leader in telecommunication networking systems, services and software. Originally founded in 1992 and headquartered in Maryland, U.S.A., Ciena now has over 65 offices around the globe, and about 6500 employees in more than 35 different countries. It has been described as the "world's biggest player in optical connectivity", and its customers include the likes of AT&T, Comcast, Rogers, Bell, Telus, Verizon, Telmex, Deutsche Telekom, Vodafone, Korea Telecom, Rakuten, Sprint Corporation, and many more.
With a degree in Translation & Interpreting from the University of Granada, Julio started out his career in 1999 on the vendor side of the language industry. After working for a number of different translation companies, he moved to the client side in 2007, when he became an in-house Production and Localization Manager at SAP. In 2010, he took on his current role at Ciena, and has been leading the company's localization efforts from his remote office in Málaga ever since.
In parallel with his work at Ciena, Julio has gone on to obtain a degree in Web Globalization Management from Saint Louis University, a degree in Global Marketing from the Thunderbird School of Global Management, and, most recently, an MBA. He also contributes to industry publications and speaks at industry events. I had a chance to catch his excellent presentation on the topic of B2B video localization at the June 2020 virtual edition of the Brand2Global Conference.
In this interview, Julio talks about how Ciena went from being a U.S.-centric company to the global enterprise it is today; how localization has contributed to the Ciena's growth; how the localization team is integrated into the content production process; why video content is so important to the company's global marketing strategy; and how to decide on the best processes and tools for the job, including a Content Management System (CMS) and Translation Management System (TMS). You won't want to miss the many valuable insights contained in this milestone episode!
Links:
Find this episode on Apple Podcasts, Google Podcasts, Stitcher, or Spotify!