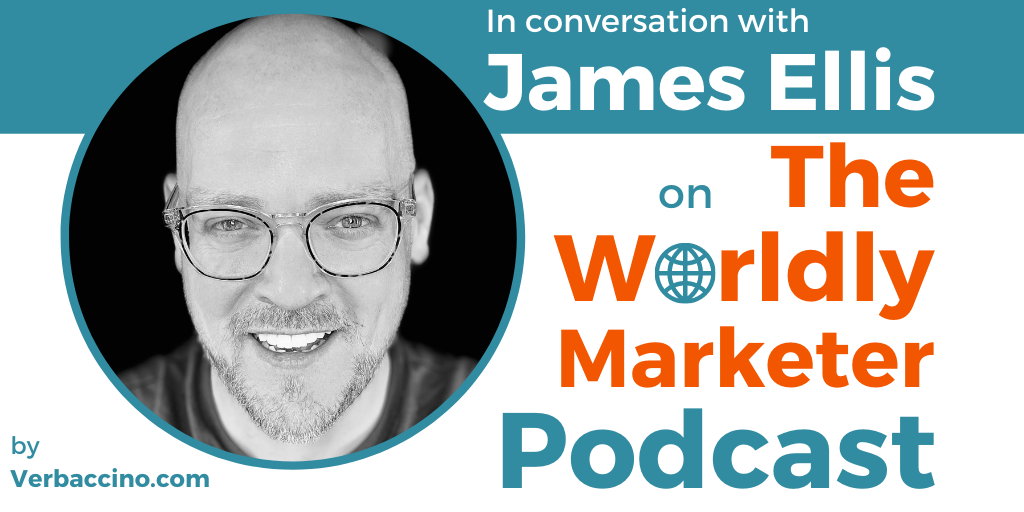 (Length: 58 minutes)
This episode was sponsored by Vistatec.
James Ellis is a recognized expert in Employer Branding. He is currently the Employer Branding Manager at Roku Inc., a Silicon Valley based company that pioneered streaming to TV. Before joining Roku, he was the Director of Employer Brand at Universum, a global employer branding consulting firm headquartered in Sweden. His previous roles also include Employer Brand Consultant at BEXConsultants and Global Director of Employment Brand at Groupon.
With a degree in Political Science and an MBA, James spent the first decade of his career working as a developer and web designer. After relocating to Chicago in 2010, he took on a series of senior leadership roles focused on digital strategy, eventually specialized in Employer Branding. His achievements include reinventing the employer brand of a public Fortune 1000 company, and being the first person to prove content positively impacts applications. He has also turned a failing brand-activation department into a multi-million-dollar growth engine, started a media-buying department from scratch, and expanded content and social offerings globally.
James is the inventor of the Recruiting Content Framework, the Employer Brand Manifesto and the first comprehensive Employer Brand Architecture. In addition to his current role at Roku Inc., he is a highly respected author and keynote speaker on the topic of Employer Branding, and he hosts a podcast called The Talent Cast. His two new books are entitled The Employer Brand Handbook and Talent Chooses You: Hire Better with Employer Branding.
In this interview, James explains the basic concept of Employer Brand, how it's directly connected to brand building overall, why companies need to get clear on their Employer Value Proposition, and why that EVP needs to be part of their global branding and marketing strategy.
Links:
Find this episode on Apple Podcasts, Google Podcasts, Stitcher, or Spotify!