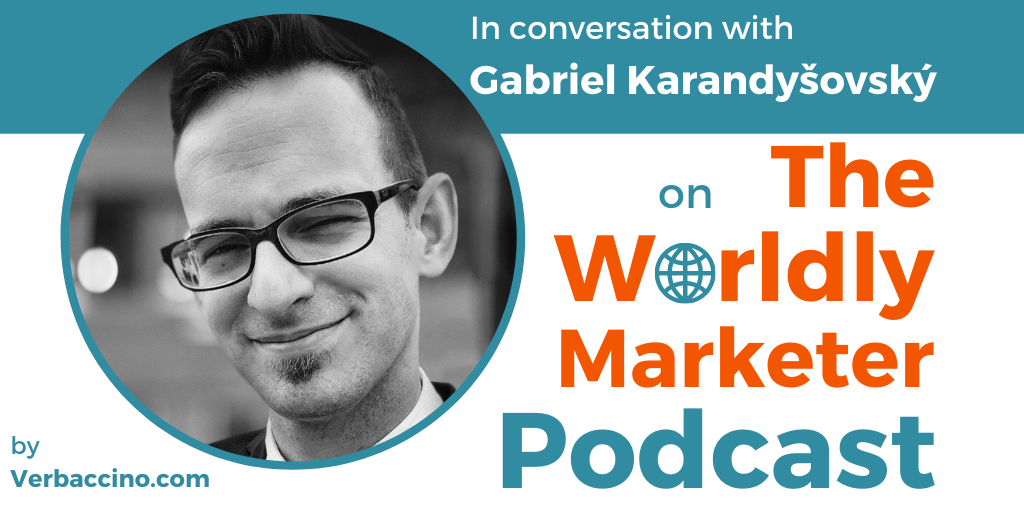 (Length: 46 minutes)
This episode was sponsored by Bubbl.
Gabriel Karandyšovský is the Managing Editor at Nimdzi Insights LLC, a market research and international consulting company that focuses on the language services industry. Launched in 2017, Nimdzi Insights brings together localization analysts, international business consultants, and a variety of other experts and researchers, who help companies make better decisions around going global.
Originally from Slovakia, Gabriel speaks seven languages and has a degree in International Business from the Sorbonne University in Paris. He has worked in the language industry for over a decade, and has worn a few different hats: from sales and marketing, to creative copywriting, to localization project management, before eventually joining Nimdzi in 2019.
As Managing Editor, Gabriel now leads Nimdzi's team of researchers and writers, and oversees the company's publications. He helps clients make data-driven decisions about their global market entry through research on target demographics, consumer buying behaviour, brand awareness, and brand perception. He is based in the city of Brno, in the Czech Republic.
In this interview, Gabriel dives into the main takeaways from one of Nimdzi Insights' most talked-about reports of 2020, Project Underwear: A Study of Online Buyer Behaviour and How Language Affects User Choice. He discusses why the "Underwear Effect" matters to your global content strategy, what the difference is between "traditional" localization markets and "next frontier" markets, how expectations around localized content vary from market to market, and much more.
Links:
Find this episode on Apple Podcasts, Google Podcasts, Stitcher, or Spotify!