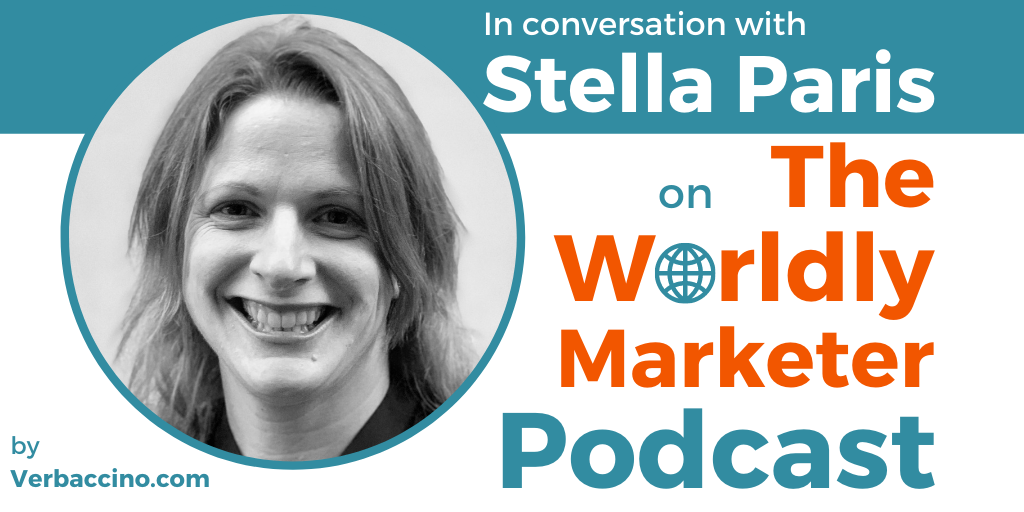 (Length: 41 minutes)
This episode was sponsored by Bubbl.
Stella Paris is the Head of Language Services at Translators Without Borders (TWB), the world's leading non-profit translation organization. Since 1993, TWB's mission has been to work towards a world where knowledge knows no language barriers, and people around the world have access to vital information in their language. To achieve this goal, TWB connects NGOs and aid organizations with a community of over 4,000 professional translators, who work in 190 language pairs.
In 2020, one of TWB's top priorities has been to help provide access to timely and accurate information about COVID-19. In July, it announced its participation in the Translation Initiative for COVID-19 (or TICO-19, for short), which brings together translators, technologists and researchers from major technology companies, academic institutions, and Language Services Providers. The aim of TICO-19 is to use language technology to make potentially life-saving COVID-19 information available in as many languages as possible, with a view to bringing the global pandemic under control.
Originally from the U.K., and based in Italy since 2003, Stella has a background in language studies, marketing and translation. She has been working in the language services industry for two decades, and has held a variety of roles including as translator, vendor manager, project manager, account manager, and communication manager. Before joining TWB in 2018, she was the Marketing Director at one of Europe's top localization companies. In her current role as Head of Language Services, she is a member of the TWB's Leadership Team, and is responsible for managing the organization's Language Services Team.
Stella believes in the power of global communication as a driver for change. Besides her role at TWB, she is a member of the management team for the Italian Chapter of Women in Localization.
Links:
Find this episode on Apple Podcasts, Google Podcasts, Stitcher, or Spotify!