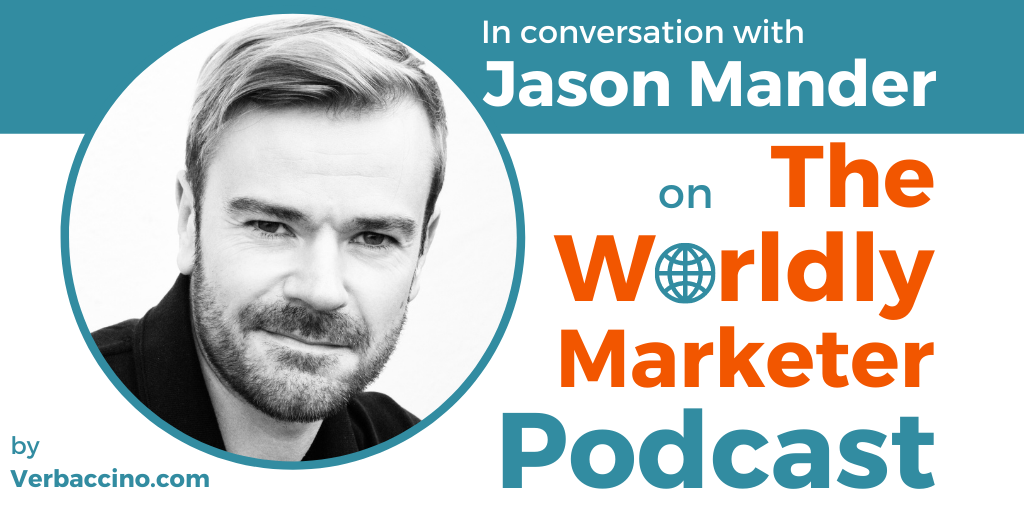 (Length: 34 minutes)
This episode was sponsored by Vistatec.
Jason Mander was first featured on this podcast on episode #16. He is the Chief Research Officer at GWI (formerly known as GlobalWebIndex), which is the leading consumer research company for the global marketing industry. Headquartered in London, GWI has been delivering game-changing insights to just about every major agency, media organization and global brand since 2009.
In his role as CRO, Jason leads the Research & Insight departments at GWI, and oversees the company's flagship study on the digital lives and lifestyles of consumers across more than 45 countries. He also directs the GWI's thought leadership program on the topics that matter to today's marketers, planners and researchers.
Jason is the author of numerous research reports, including recent ones published in collaboration with LinkedIn, Reddit and Slack. He has also developed new data sets, including GWI Work, which offers a deep dive into B2B professionals, and GWI USA, which examines contemporary attitudes, behaviours and sentiment among American consumers.
As a public speaker, Jason regularly presents at industry conferences and has been a frequent contributor to articles and analyses across titles like WARC, Think with Google, BBC News, Huffington Post, eMarketer, Bloomberg and CNN.
Links:
Find this episode on Apple Podcasts, Google Podcasts, Stitcher, or Spotify!