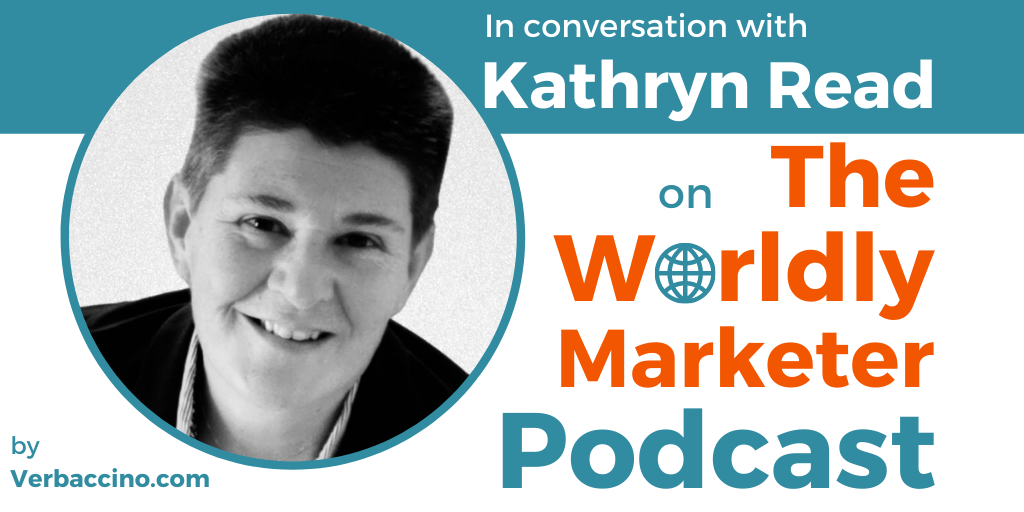 (Length: 48 minutes)
This episode was sponsored by Vistatec.
Kathryn Read is an international sales & marketing consultant and a Partner at Uniconsult-Wick & Partner, which is a business management and export consultancy based in Austria. She has over two decades of experience developing niche products in emerging markets, and helping small and medium-size companies to break through international barriers, thereby creating successful entrepreneurs and a thriving global marketplace.
Originally from the U.K., Kathryn has a background in French and German language studies, and she is extremely well travelled. She began her export career back in 1995, working at a British auto-parts manufacturer in Nottingham. In 2000, Kathryn relocated to Austria to take on a cross-border sales role at Trodat, which is a globally successful consumer goods company, and she has made her home in Austria ever since. In 2001, she joined HiPP, the European organic baby food company, and spent several years leading the brand's international sales efforts into Central and Eastern Europe as well as Asia, including China.
Kathryn firmly believes that business is done between people, and therefore she focuses on building strong relationships that form a solid foundation for doing business. I've had the pleasure of getting to know her better over the past year or so, and I always appreciate her authenticity, her genuine curiosity about people and cultures, and the kind, thoughtful way she approaches everything she does. Catch Kathryn's valuable insights!
Links:
Find this episode on Apple Podcasts, Google Podcasts, Stitcher, or Spotify!